Garbo started the oversea business in 2010 with simple idea. It was better glassware, better life. The desire from our founder, Mr. Leon, is to provide better quality daily glassware to customers all over the world.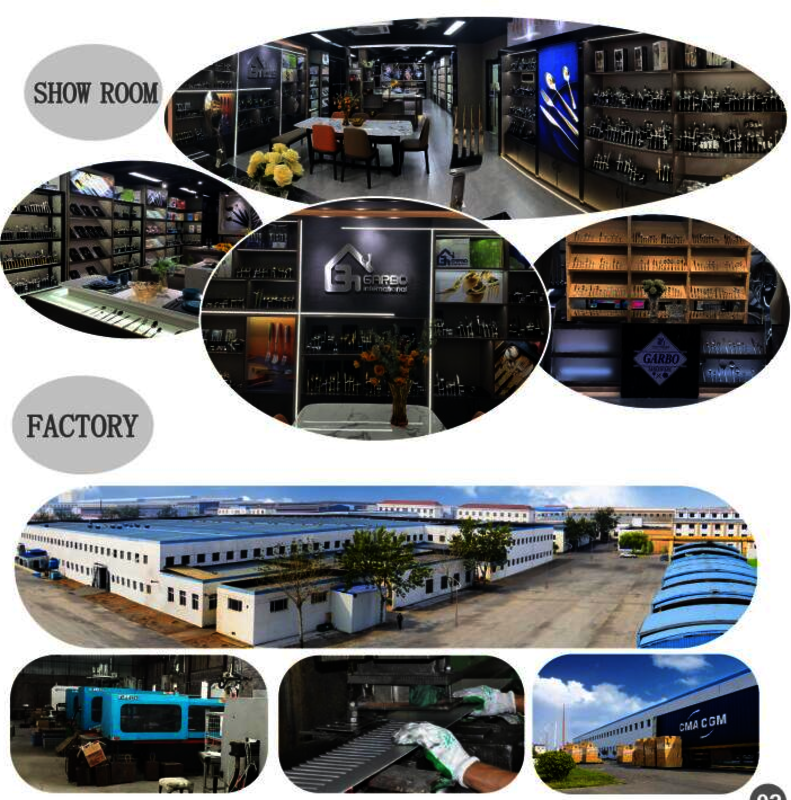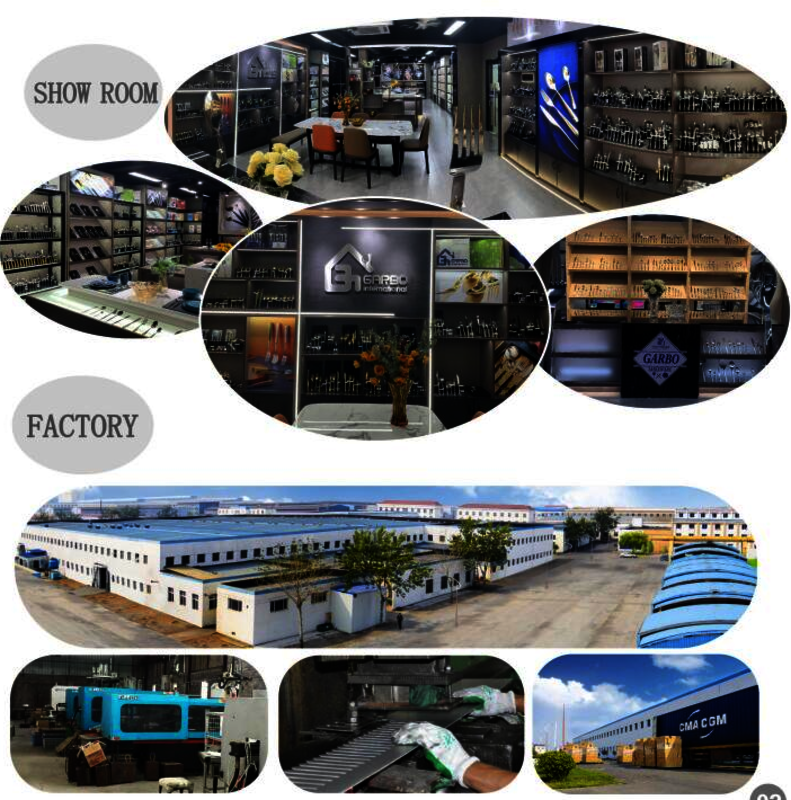 Our main products are daily glassware like glass cups, glass tumblers, glass bowls, etc. When more and more customers come to us and ask for more household products, then we know we must update our product ranges with new and more products. That's why we have so many different products to choose from and we can always offer various assortments for our customers. Nowadays, we offer not only glassware but also opal glass dinnerware, ceramic tableware, flatware and kitchen accessories. We provide stylish, innovative and qualified products to our customers in order to make their home, their table and kitchen more easily, safely and comfortably.

Garbo is still developing more and more household products, setting up more new showrooms to display all our products.

2010, first showroom for daily glassware, included famous brands like Arc, Libby and some domestic brands like Stone Island, Green Apple, etc.
2012, second showroom for more machine made glassware with thousands of different cups, tumblers, wine glass, plates and bowls. At that time, we already had some customers who are doing wholesale business from different markets.
2014, third showroom for glass drink bottles, glass storage jars and double wall glasses. It showed to our customers that they can have more options from Garbo.
2016, fourth showroom for handmade glassware, including wedding glasses, gift glassware, solid color glass tumbler, etc.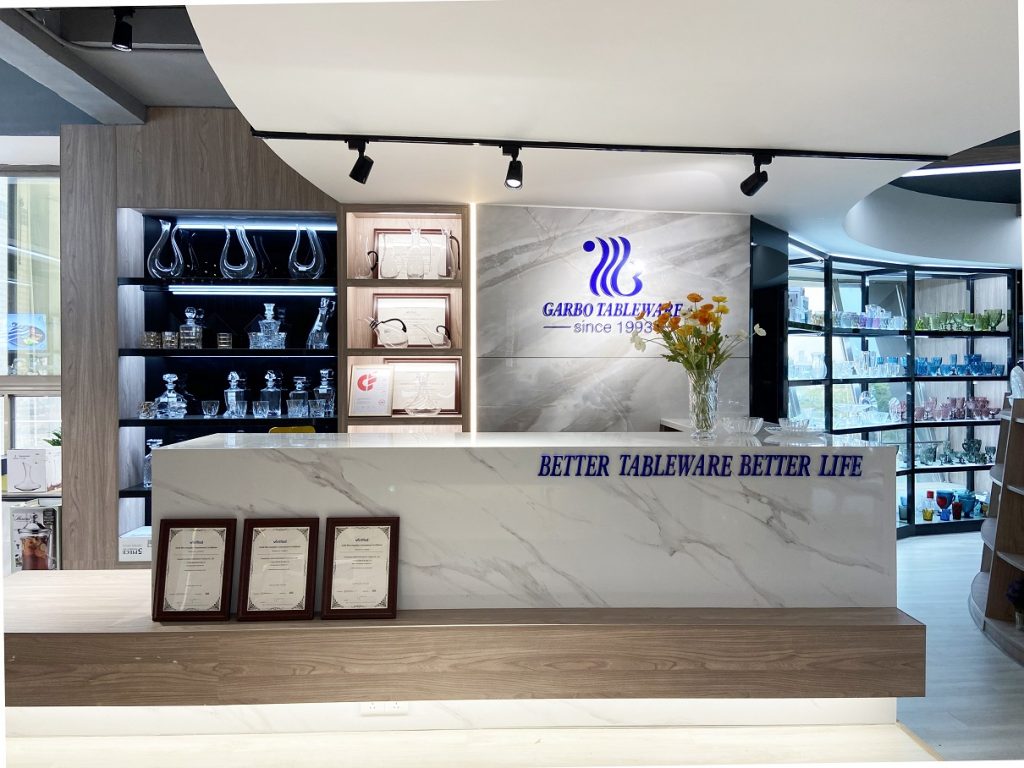 2018, fifth showroom for opal glass dinnerware and ceramic tableware. We already work with famous brands like Tesco. The buyers asked more tableware for their promotional and seasonal selling projects.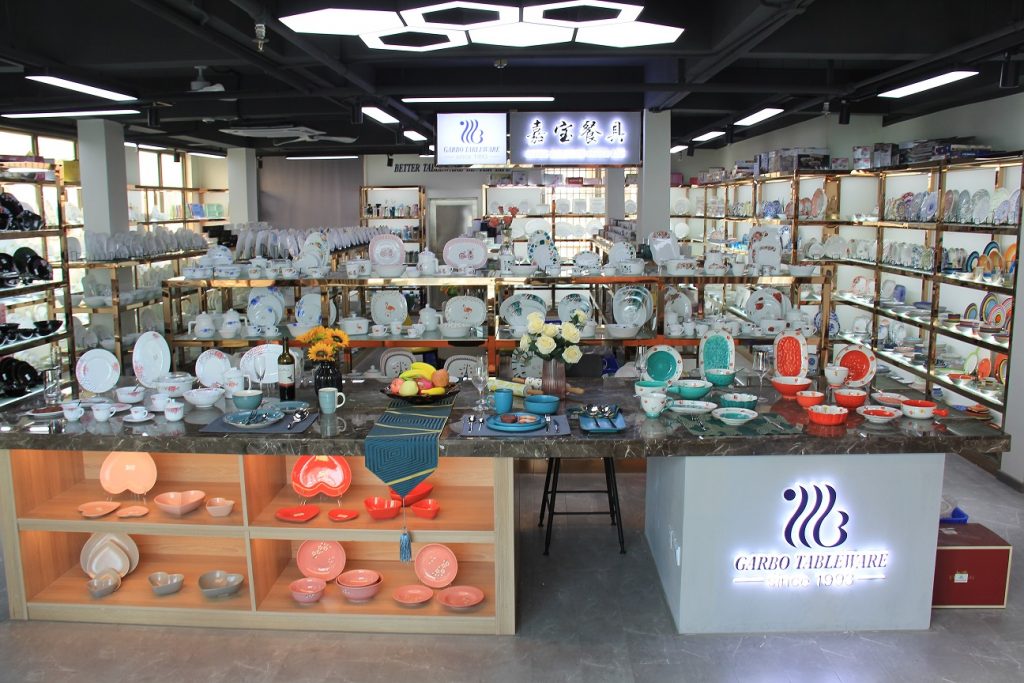 2020, sixth showroom for flatware, based on the bad condition of covid-19, customers can not come to China factories. But they trusted us who can provide them all products in need because Garbo offers one-shop purchasing. If need glassware, find Garbo. If need ceramic dinnerware, find Garbo. If need flatware, find Garbo. Our goal is to make our customers buy easier and happier.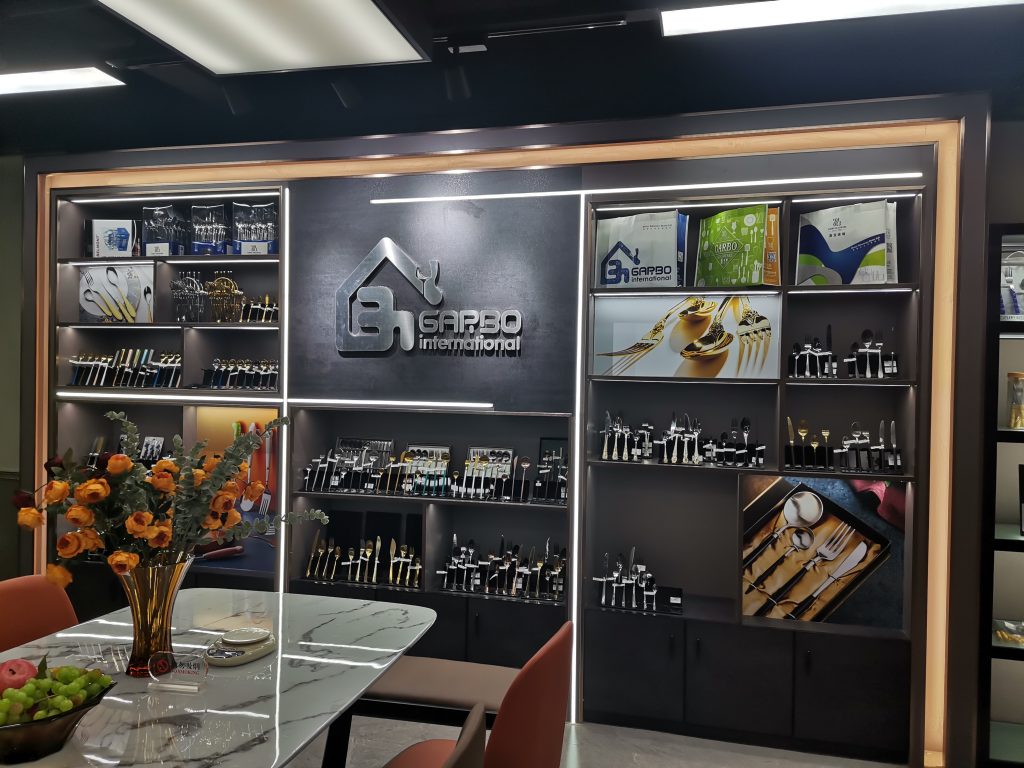 Today, seventh showroom is under processing. All kitchen accessories will be displayed in this showroom. You can see spoons, knives, kitchen tools here.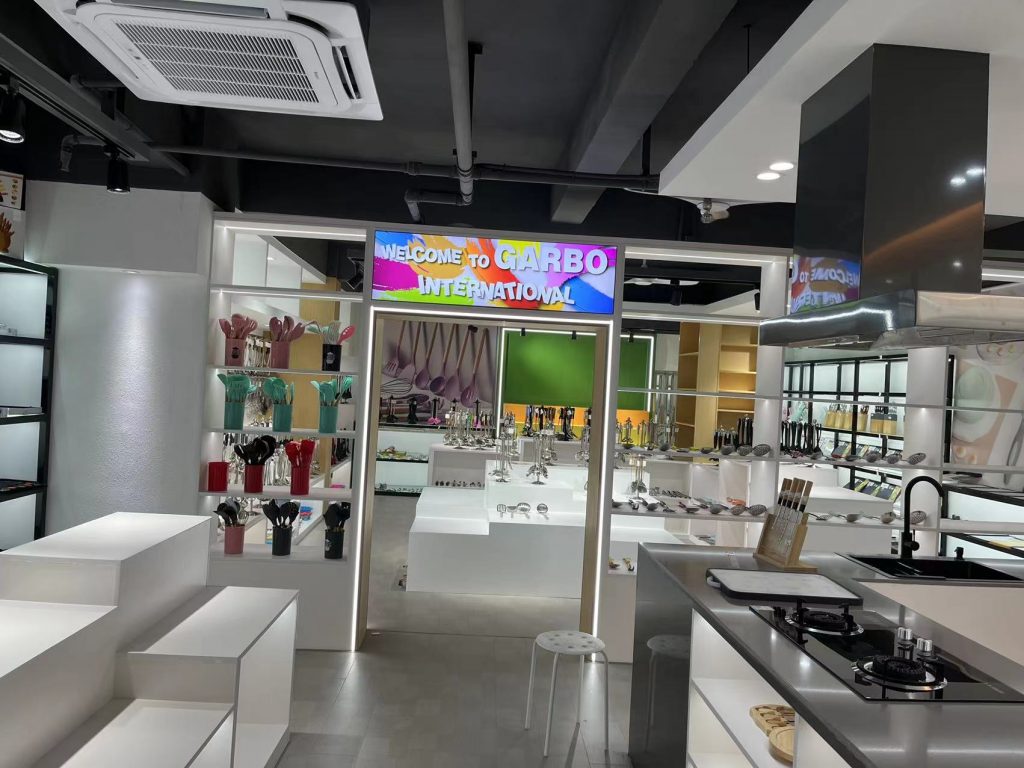 We believe that we will have more and more showroom with more high-quality products.

We want to be a greater business partner of our customers. No matter they are wholesaler or retailer. Or just start online business from Amazon. Our team is professional, creative and young. Let's be together for better life.