Located on the 8th floor of Garbo headquarters, covering an area over 1200 square meter, Garbo has builded it's fourth Garbo sample room integrating samples display and meetings held. High-end, stylish design is the first impression of this fourth Garbo sample room.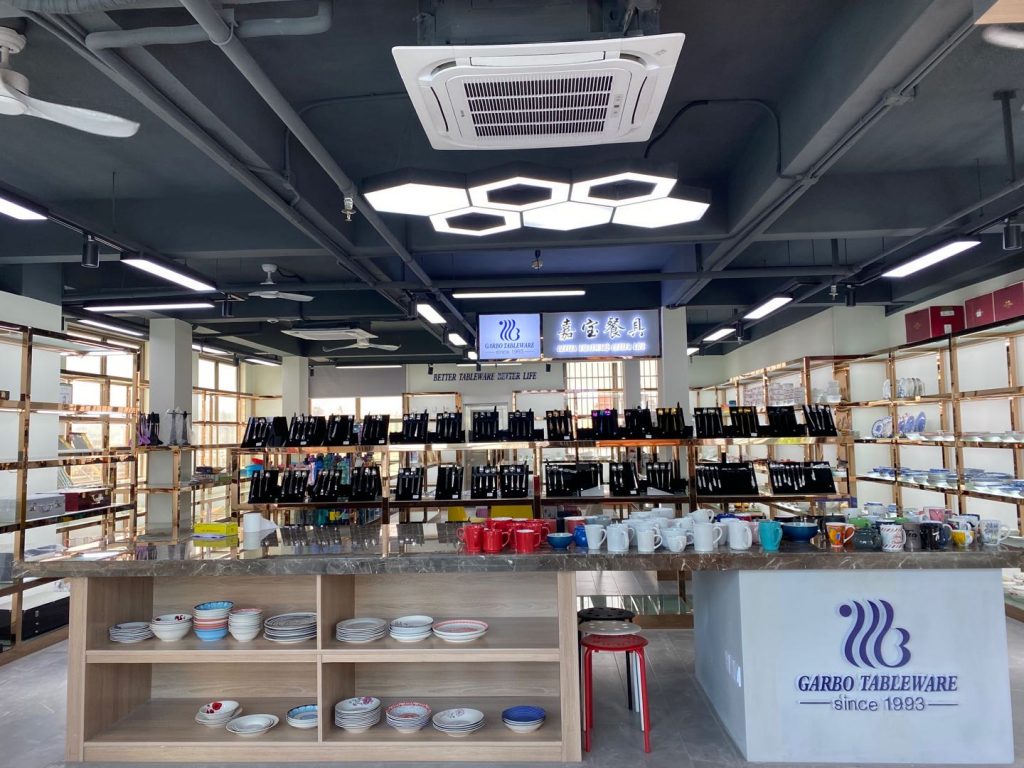 Combination of display rack and showcase is the first feature of The fourth Garbo Sample Room.
There is a showcase at the door where to display the newest porcelain products to eye-catching.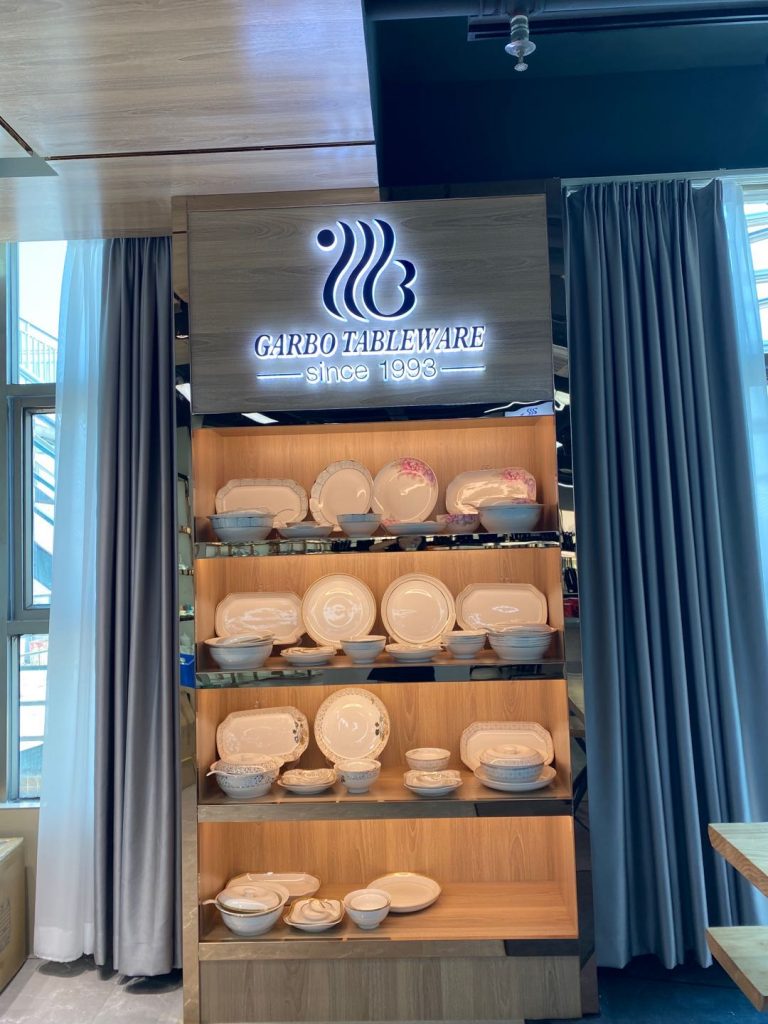 Beside the showcase there is a set of long tables and chairs for meetings. Guests can sit on it and see most of the sample displays and the scenery outside the window. Garbo displays cutlery set with different package in the display rack which facing the door. So what attracts the eye is the flatware set, the one of most important product series of Garbo tableware.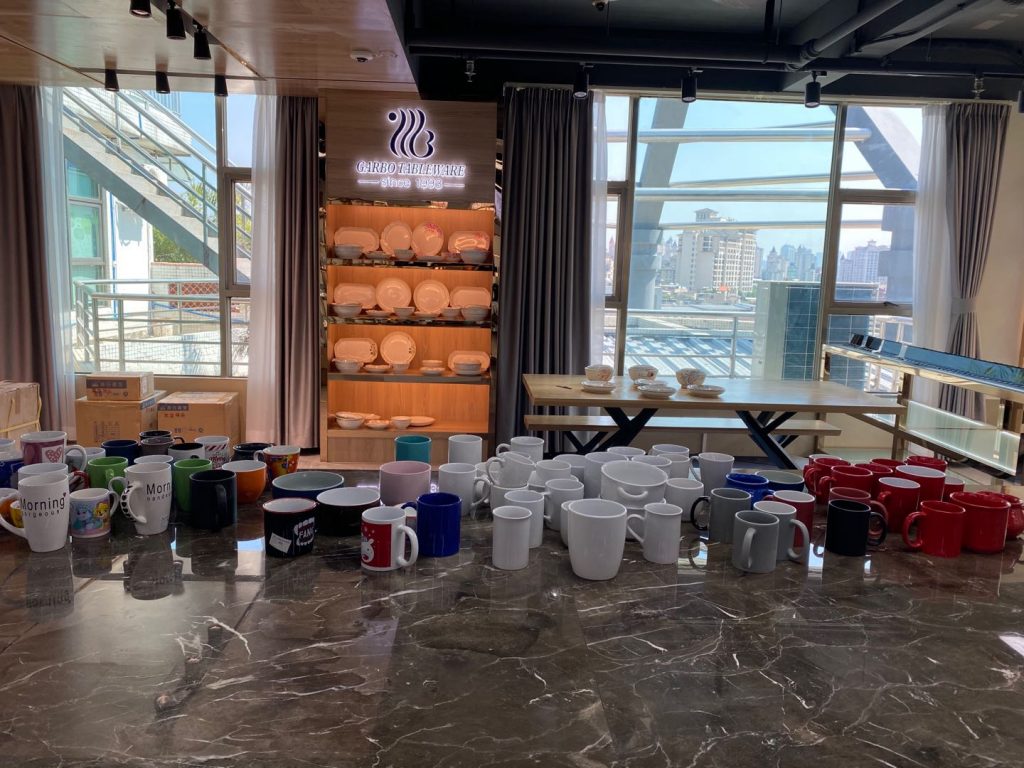 On the other side, Garbo place a large flat table inlaid with marble, where Garbo can hold live streams. A beautiful flat table is over 3 meters long, displaying as many as products such as ceramic bowls, kitchenware and cutlery etc. That's all satisfy the multifunctional use.
One more a row of display racks has all kinds of cutlery set displayed beside the large flat table. Garbo shows no matter metal cutlery but also ceramic or plastic cutlery sets. Arranged neatly and regularly all the cutlery set to attract people.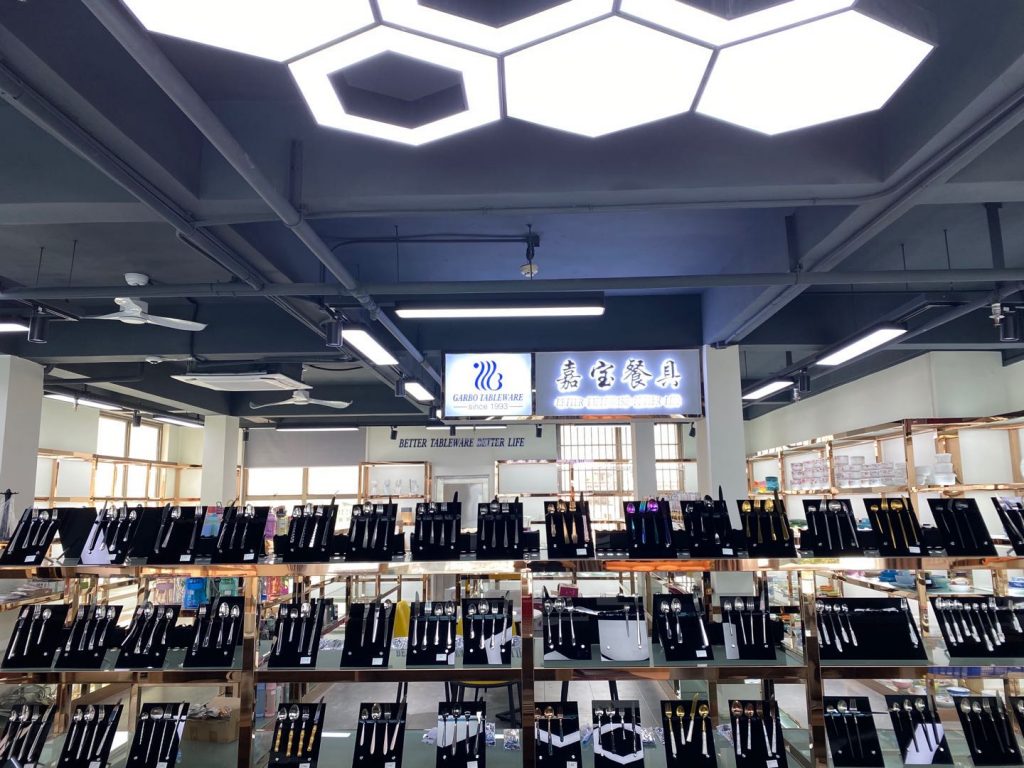 Over the cutlery display racks, there are four rows of display racks to place ceramic and porcelain products and kitchenware. As the fourth multifunctional Garbo sample room, Garbo snares various of kitchenware products, such as stainless steel mesh strainers, knife sets for kitchen use, cooking utensils.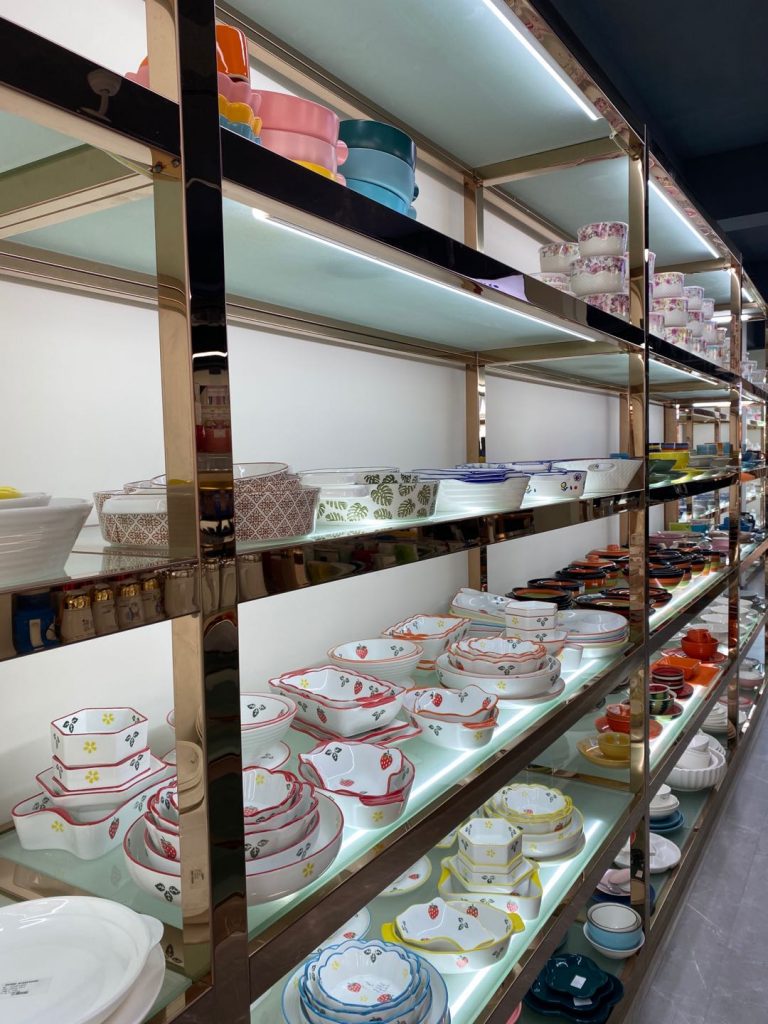 At the middle of these display racks, Garbo put a set of small round table and chairs for more convenience in this fourth sample room.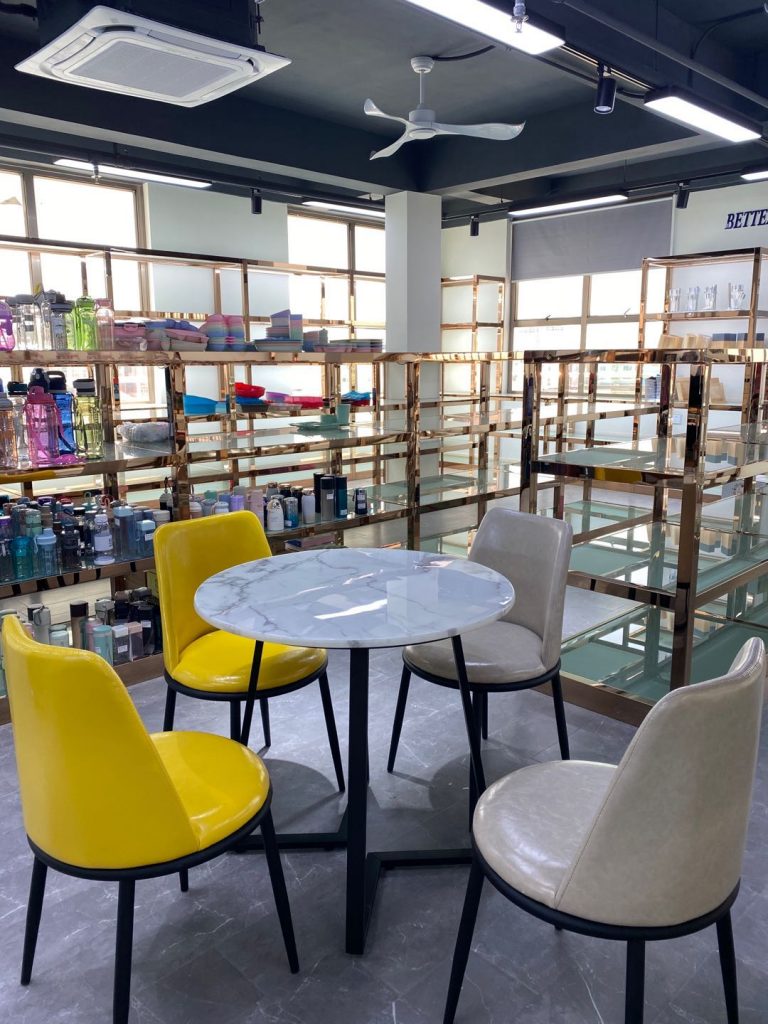 Using the LED to show Garbo's logo, so that people can see Garbo's brand in this sample room, which is impressive.
Garbo want to share everyone a concept, that is Better tableware, better life through the fourth multifunctional Garbo sample room.