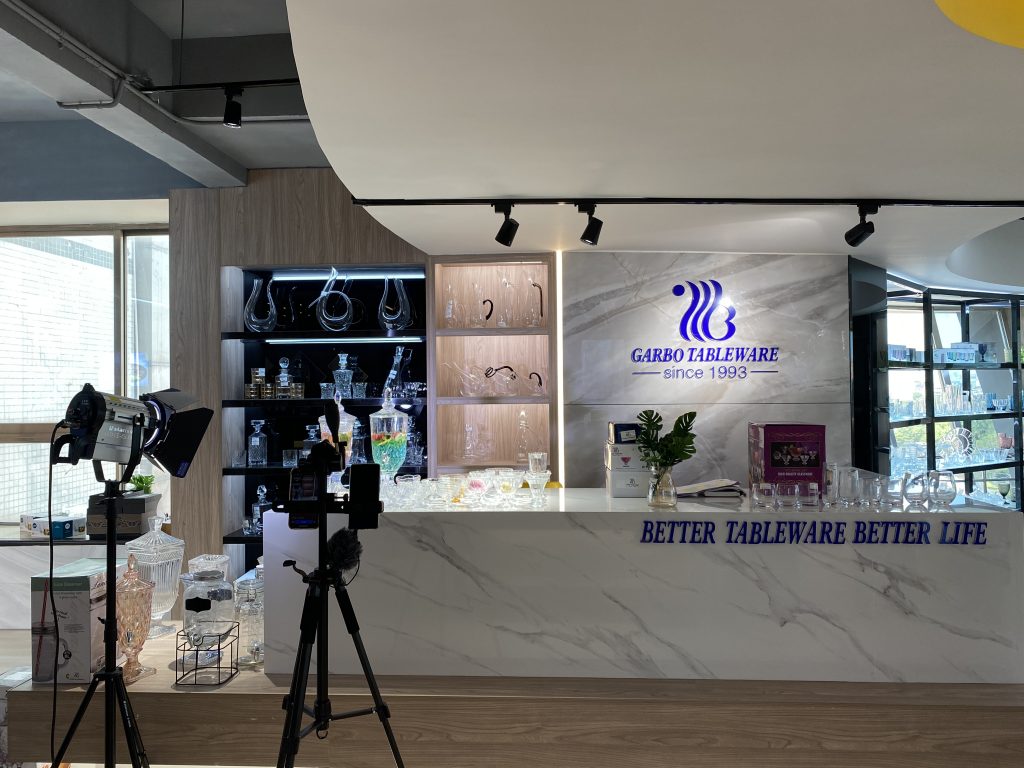 People are familiar with online show in recent years. There are lots of live shows from Facebook, Twitter, YouTuBe and so on. As a professional glassware supplier, Garbo also do a lots of online show from 2020 since there are no Canton fair, no exhibitions and no chance to go outside. It works and customers like to know more new models or information from our online shows. Therefore, we are keeping to have more regular shows month by month. And now, Garbo start its first online show in 2021.
Lets come and have a look.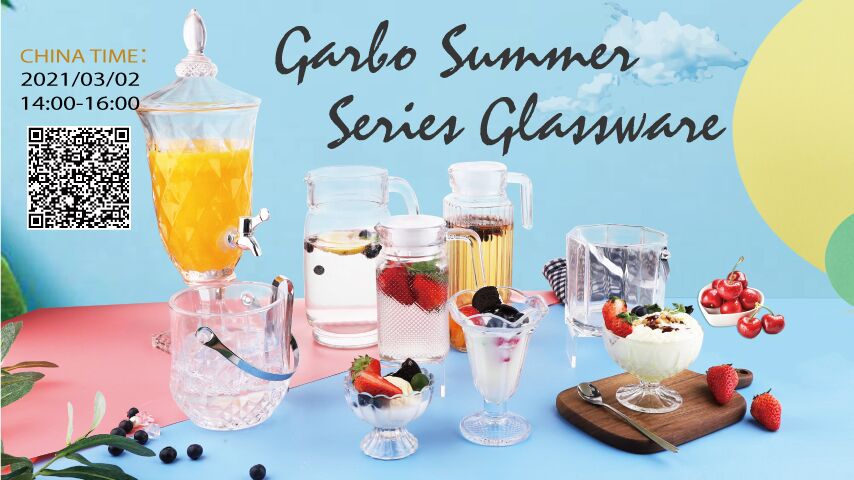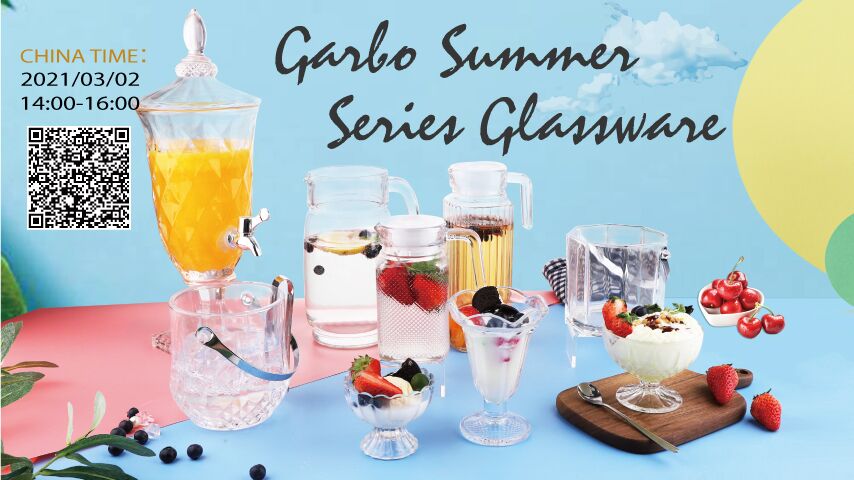 The main topic of today's show is Popular Glassware for Summer sale. The glass products includes ice cream cups, ice buckets and ice bucket sets, water pitchers & drinking sets and juice dispensers. All these items are top selling in summer season, some even for all-season.
The place of livestream is exact the newest showroom where Garbo finished the decoration in end of 2020. This new showroom with a newly and high end looking, it is a great place to offer more inspiration for our customers. All the decoration styles are come from Garbo design team. Yes, our designers are not only drawing, printing, molding for glassware but also for building. There are all stylish, elegant glass decanter, wine glass, cutlery, porcelain dinnerware for high end markets. And, it is the first time to show to our customers online.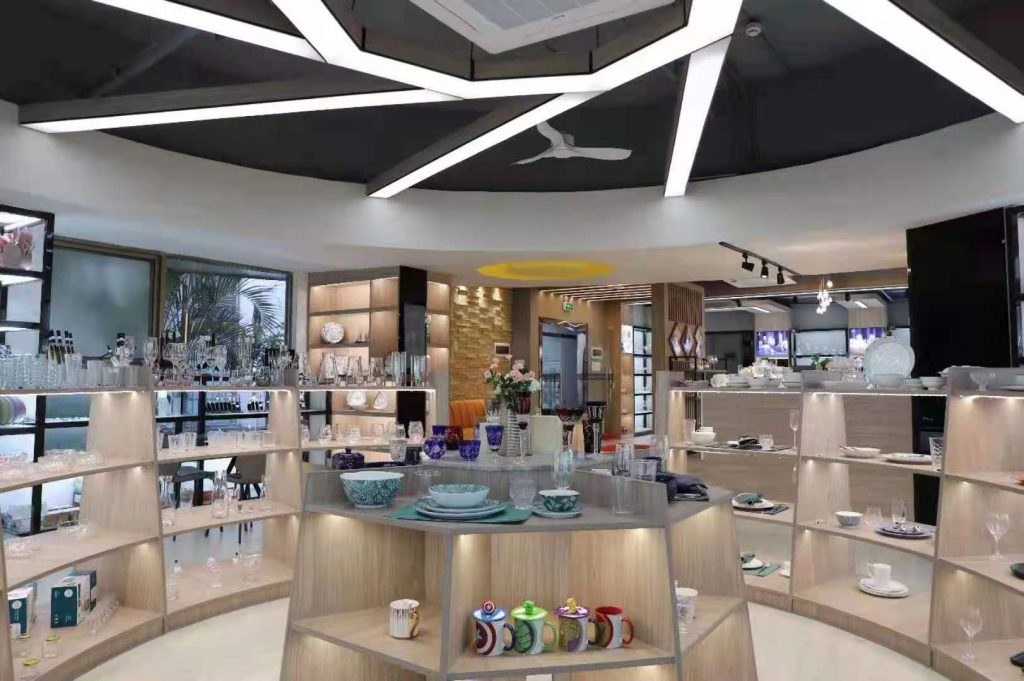 Ok, then come back to the show. The hosts are Vivian and Olivia who works in Garbo more than 5 years. They know glassware more than others. It must be a brilliant show today. And they start from the ice cream cups. Ice cream cup is the wonderful partner in summer day, especially for outdoor like swimming poor, beach. You can enjoy the ice cream with our nice, transparent cup.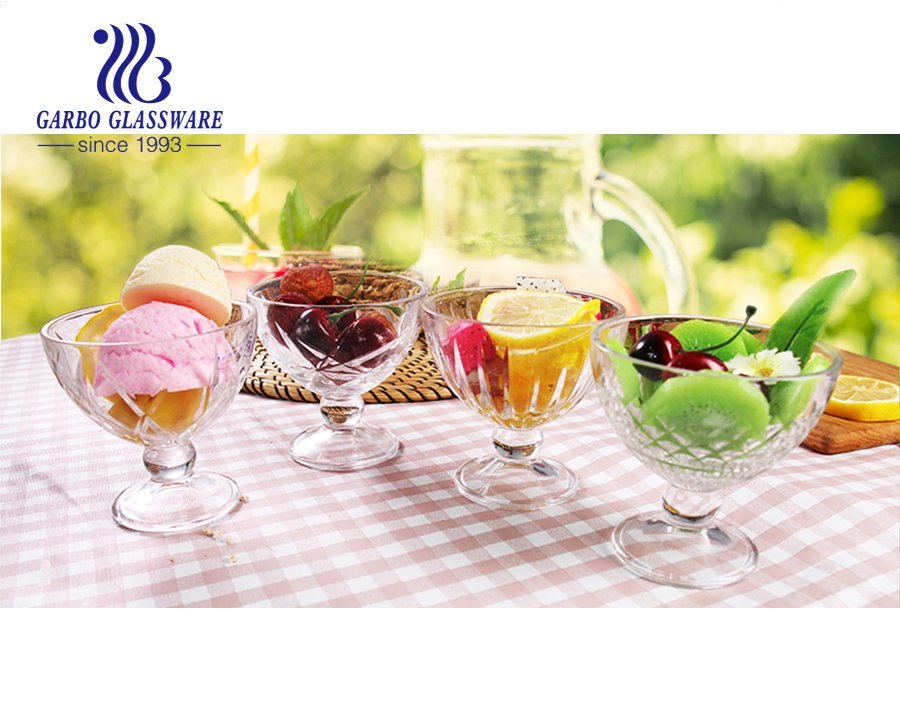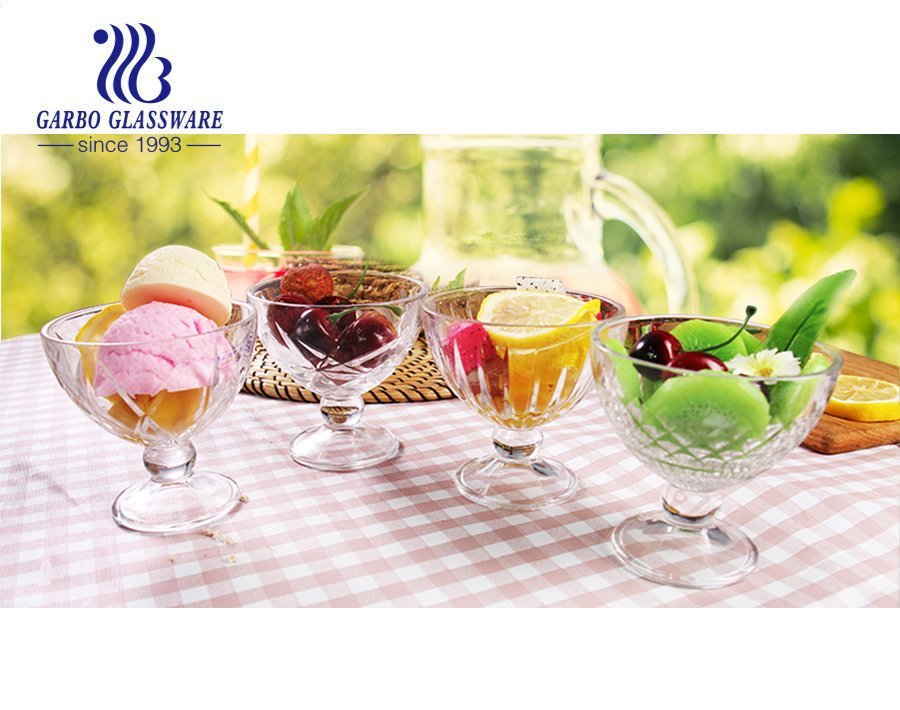 Another perfect accessory for summer day can be crystal ice bucket, used at home or bar or any occasions, such as weddings,or parties for a wine cooler buckets. We have plenty of new models and styles. They can be customized with colors, patterns and gift boxes. As more options, ice bucket sets with whiskey glasses are also popular in the markets.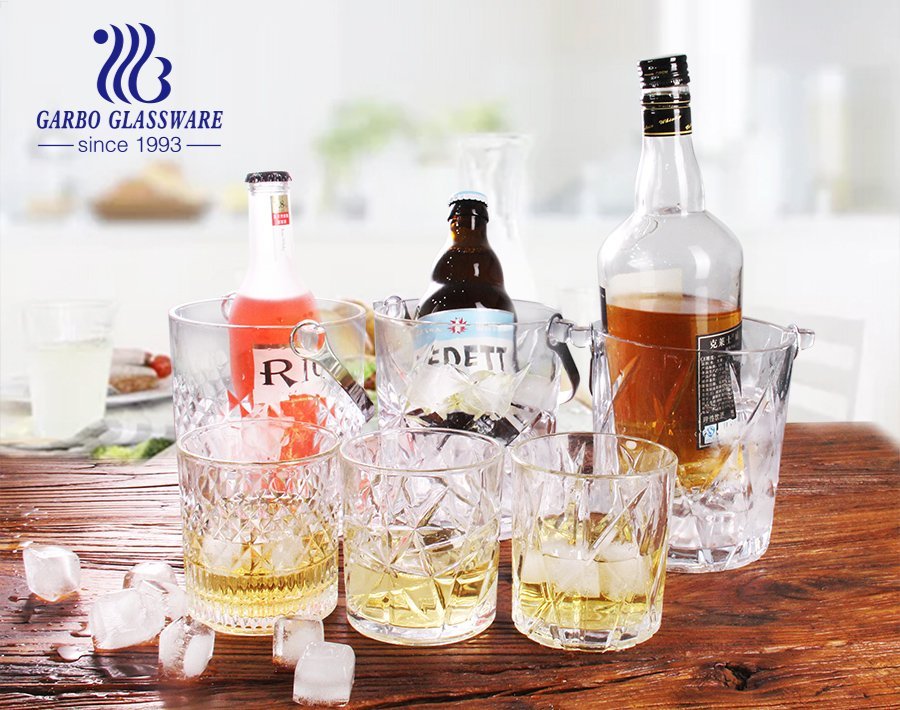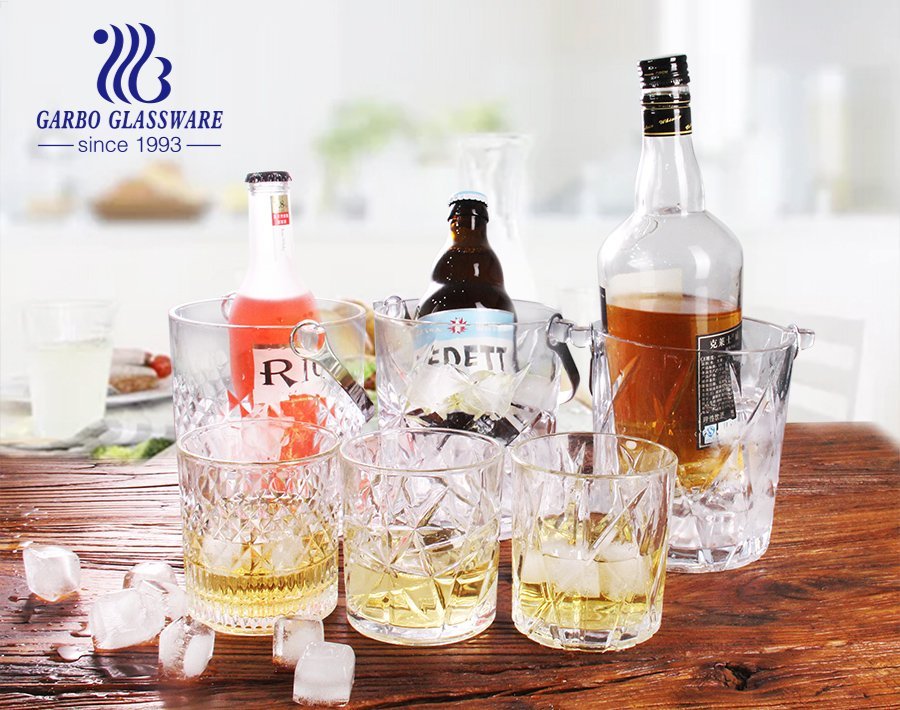 We all love juice in summer day, arent we? Then we must enjoy our day with nice juice dispensers, no matter what beverage you like, put all in one dispensers, the crystal-clear walls grant you the grand view of the goodness inside, and the wide-mouth authentic mason jar design adds a majestic touch to any setting. Come to Garbo and buy lots of good dispensers, fashional and elegant. The capacity ranges from 2L, 3L to 5L in round shape or square shape. There are more than 20 different patterns for your choices.
It works for every event, not only in summer day, in fact, it can be for all year long, from anniversary parties, baby showers BBQ
events, graduation parties, holidays, Mother's Day, Father's Day and many others.