This year's Canton Fair ushered in the simultaneous online and offline exhibition for the first time, which greatly promoted the cooperative relationship between merchants and customers. Friends from afar can enter the exhibition and directly negotiate and cooperate with us. Other friends cannot come to the site due to the epidemic. they can also follow our online live broadcast.
This time I mainly want to share with you the behind-the-scenes footage of our online live broadcast. Each live broadcast is carefully selected products and introduces corresponding hot-selling products based on the time difference for different countries. Our company has set up 4 live broadcast rooms for online live broadcasts. At the same time, we will also let the camera follow the us to walk around our sample room, so that customers can better understand our product line and company environment.
When planning the live broadcast, we mainly consider the market factors, such as what time should be set in Europe and the United States, and recommend those hot products to them. We basically have 7-8 live broadcasts a day, and more than 30 salesman personally participate in the introduction. At the same time, we are accompanied by professional photographers to shoot the highlights. The overall process is very relaxing and enjoyable. There are also many customers who leave comments online and consult about product information in real time.
Let's take a look at some of the picture of our live broadcast!
Regarding the live broadcast of the tableware product series, our professional salesman is carefully explaining.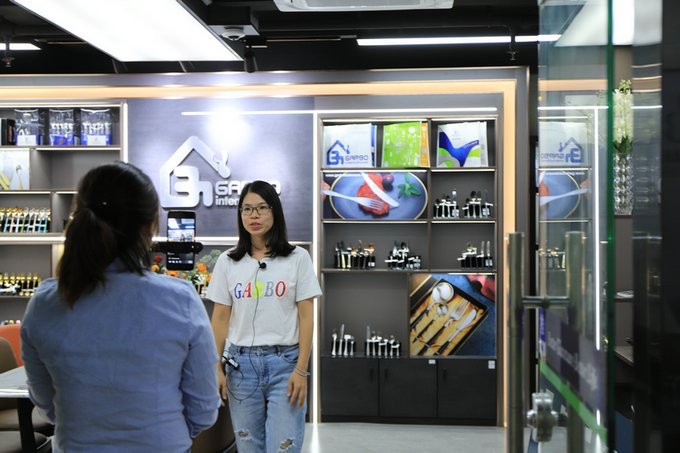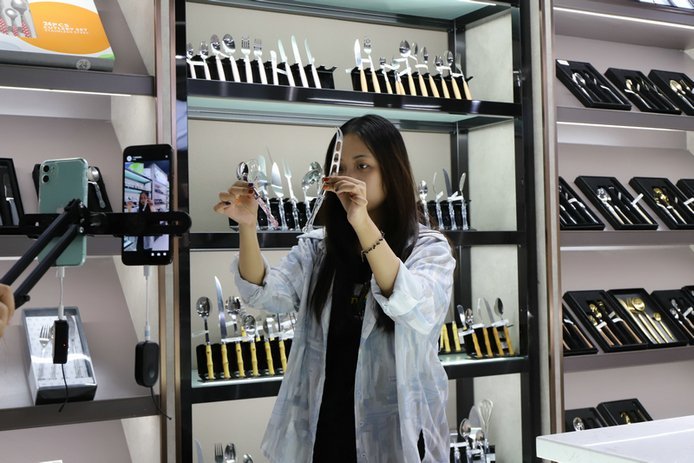 This session is mainly about the dinner set, the anchor is interacting with online customers, and at the same time introduces the entire sample room with the customers.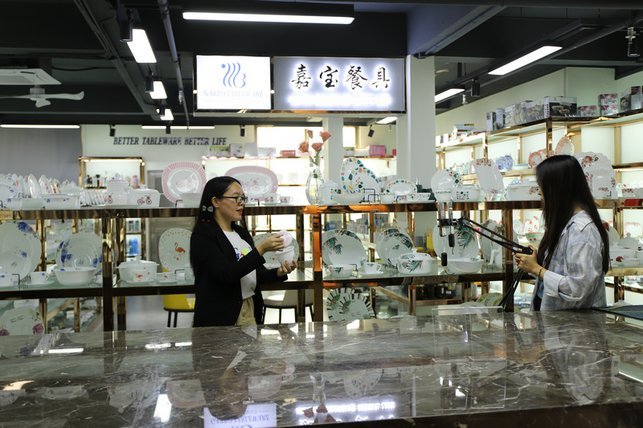 At the same time, we also have a live broadcast of ceramic products. The anchor selects a lot of samples according to the best-selling styles, and can't wait to share with customers.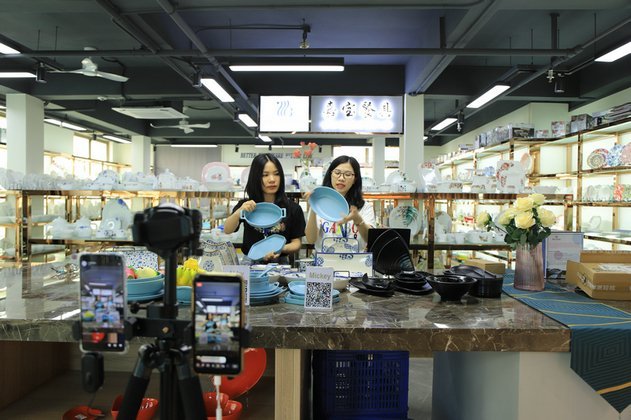 Finally, we also have a live broadcast of glass products. The anchors are very professional. At the same time, there are also Spanish, German, Arabic and other people participating in the live broadcast.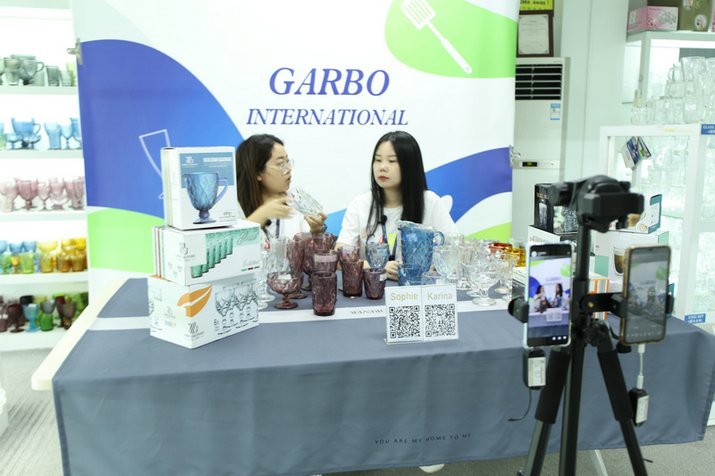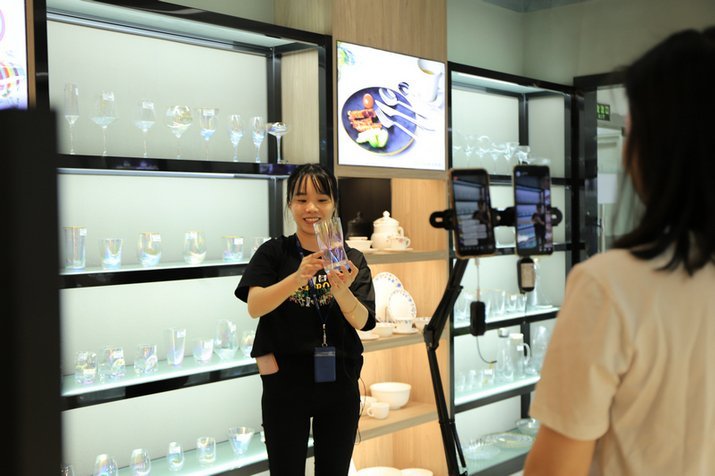 I believe you would like to watch our live broadcast after watching the tidbits. Although the Canton Fair has ended, we have 2-3 live broadcasts waiting for you every week. Please pay more attention to our website.