Garbo International launch a new category in recent days, as per requests from our main customers. As a professional household supplier, Garbo starts from daily glassware, and develops more and more products ranges from time to time. We have comprehensive ranges from glassware (glass cups, glass mugs, glass plates and bowls, etc), opal dinnerware (opal mugs, opal plates and bowls, opal dinner set), ceramic(ceramic mugs, baking dish, dinner set), flatware to kitchen tools. Today, we have a new category of Electric Accessories, includes Electric Wine Opener/Electric Milk- frother /Electric Salt /Pepper Mill.
It will be workable for our existing customers who sell wine glasses and bring more new customers for Garbo especially customers who come from South American, European, USA. It will help a lots to expand our selling.
Here, let's see what exactly these new products are.
Electric Wine Opener
There are total 10 products related with wine opener.
They are included:
Automatic Beer Bottle Opener
Electric Wine Opener(Battery)
Electric Wine Opener Without Foil Cutter/Type-C Rechargerable Electric Wine Opener(Battery)
Mini Vacuum Wine Stopper
Vacuum Champagne Stopper
Vacuum Wine Stopper with Date Mark
Manual Vacuum Pump with 4 Stoppers
Electric Wine Aerator Dispenser(Battery)
Wine Aerator&Poured
Full wine gift set (Battery) Electric Wine Opener + Wine Aerator&Poured + Manual Vacuum Pump With 2 Stoppers+ Foil Cutter +Storage Base
Their advantage:
Small size and easy to carry, perfect for comfortable grip
Different designs/models for all need for wine lover
Simple operation, convenient usage
Stylish looking, plenty of choice as gift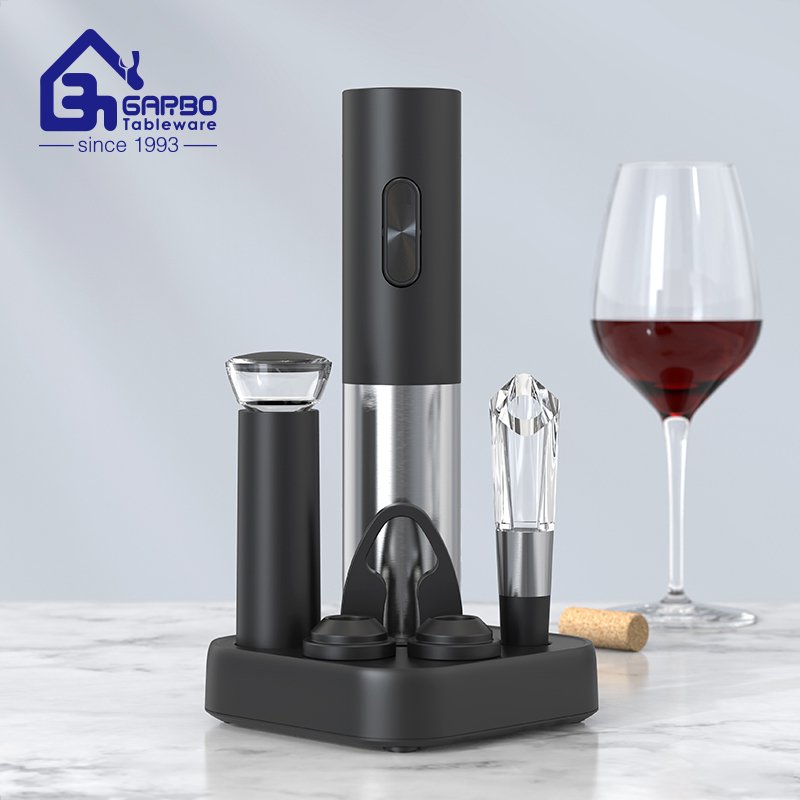 Electric Milk- frothe
Two types by battery power: 304 stainless steel + ABS + PP
Multi colors for different choice
Simple but stylish designs
Food safe, time saver, luxury experience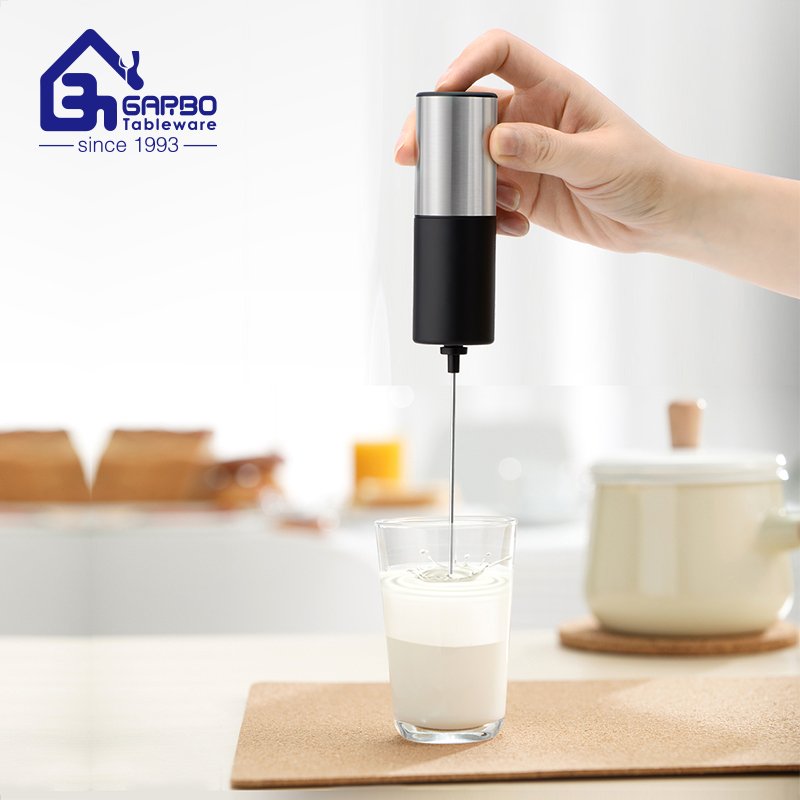 Electric Salt /Pepper Mill
Two types: ABS and 304 Stainless Steel + ABS
85ml big capacity for kitchen use
Easy operation and clean
Elegant designs, suitable for gift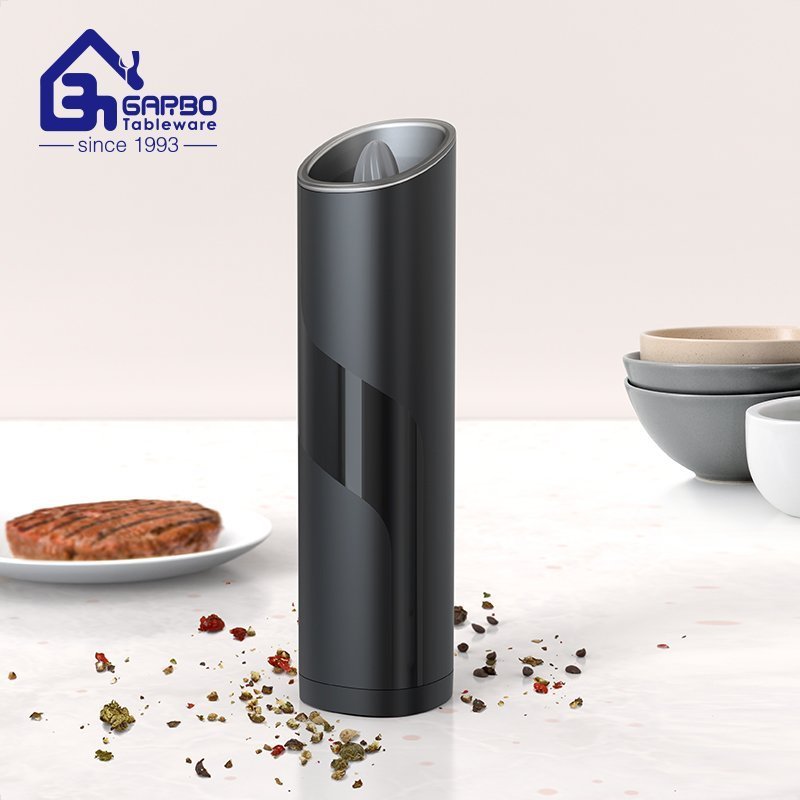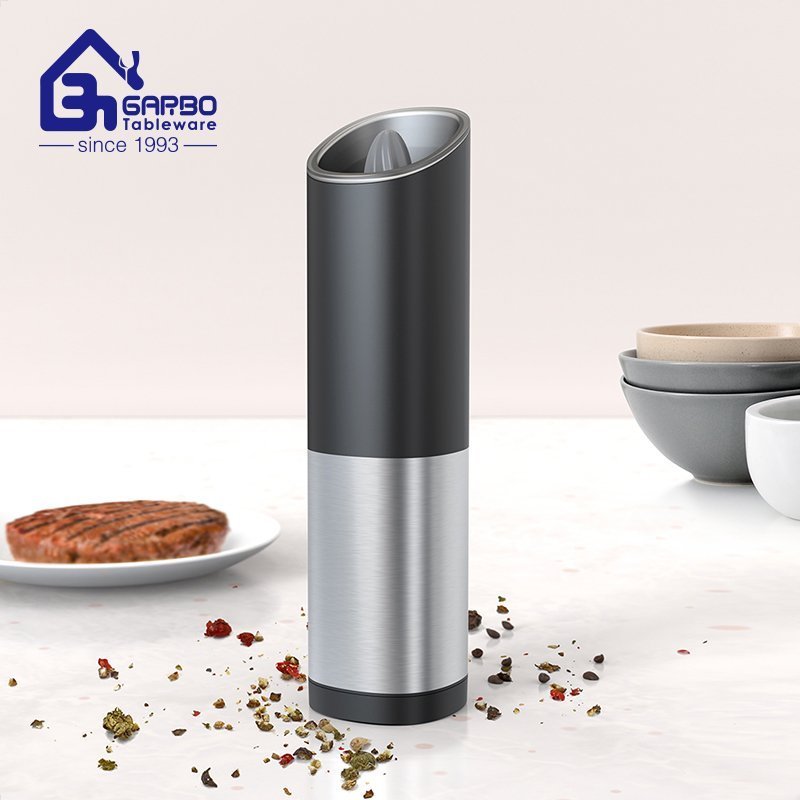 We are making promotional right now for this new category. All products are available in our warehouse with simple color box pack. It allows our customers to start trial order quickly and later customized orders can be operated in repeat orders.
Garbo tableware suppliers has advanced production and processing equipment to meet any customized need. We are a professional tableware manufacturer of metal&glass products and can respond quickly.