Gold September silver October is widespread in the whole China. It means it is peak period for Chinese company and factory to accept orders from all over the world in these important two months. Due to the effect of coronavirus, the Canton Fair was stopped three sessions. Foreign buyers only through Online Canton Fair to seek their products.
Such a good news coming, 130th Canton Fair can be held normally during October 15, to 19 2021. More than a year later, whether you are a Chinese or foreign friend, you will be very happy to hear this news. Our international trade life is slowly returning to normal.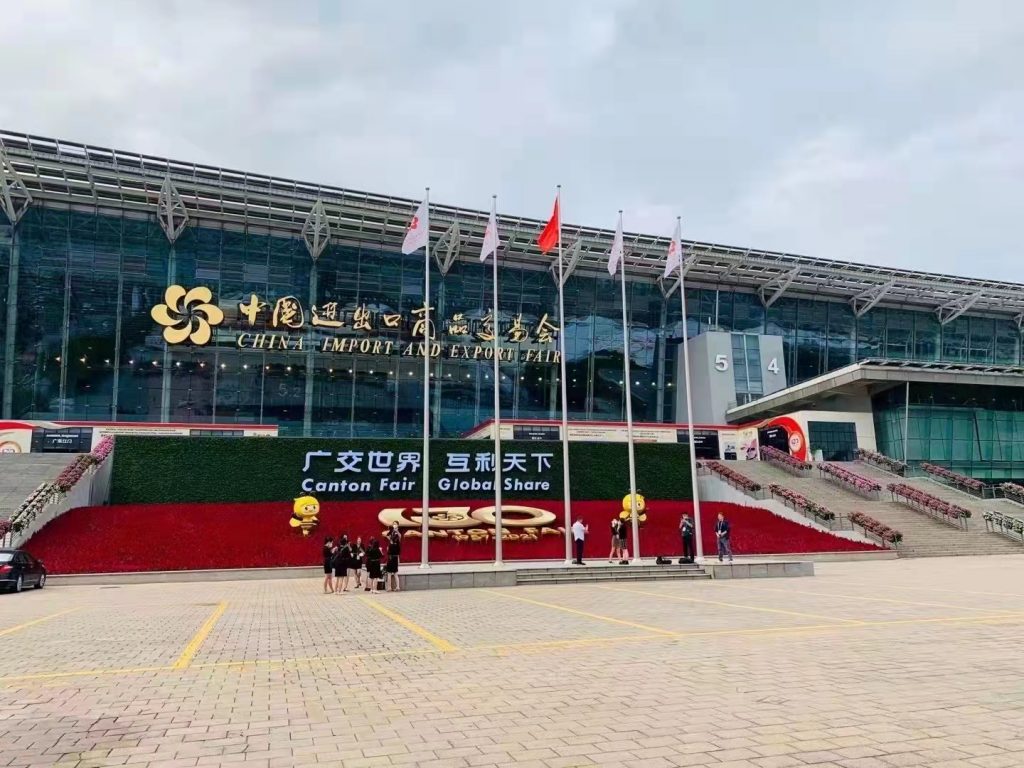 Garbo International has become the top 3 in the glass industry in just 10 years. Has received great attention from national government, media and domestic and foreign customers. Let's take a look at how Garbo International stands out in October.
Before October 15, Garbo was busy in stand construction. Over 60 peoples from Garbo were dispatched to carefully select samples of glassware, ceramic, cutlery and kitchen tool, clean the samples, relabel them, and pack them safely. Boxes of samples were loaded into car, transported to the Canton Fair site and placed on the booth in categories. See the booth of glassware and ceramic, how beautiful they are.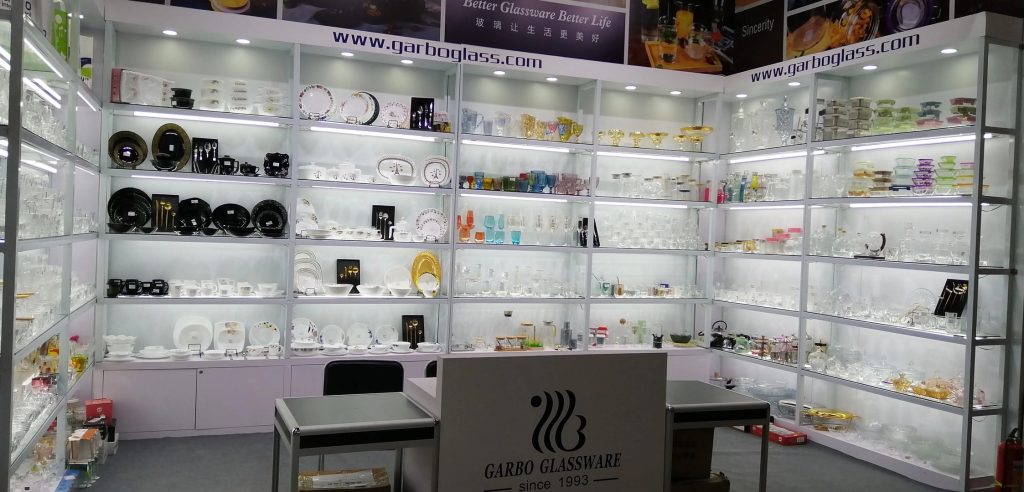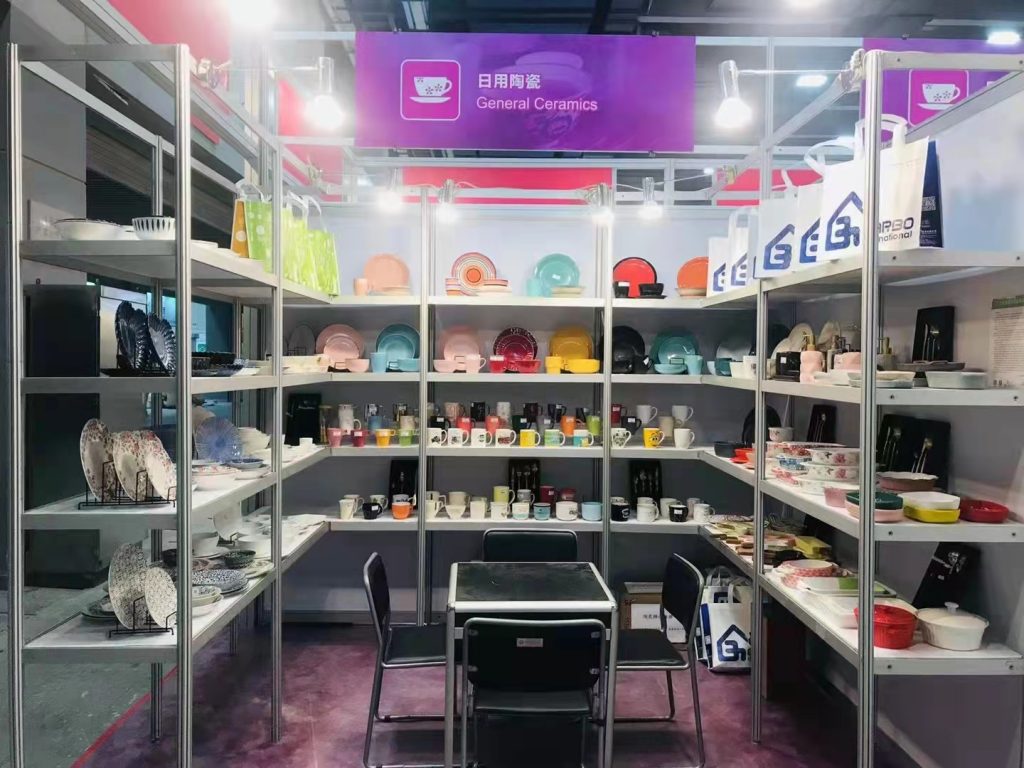 October 15, 130th Offline and Online Canton Fair held at the same time. First time such a great thing happened. On the first day, Garbo is honored to be inspected by the government leaders. The manager of Garbo International Leon was very happy to talk with leaders. Introduced Garbo history and products. Government leaders shook hands with Leon and encouraged Garbo continues to develop brilliant.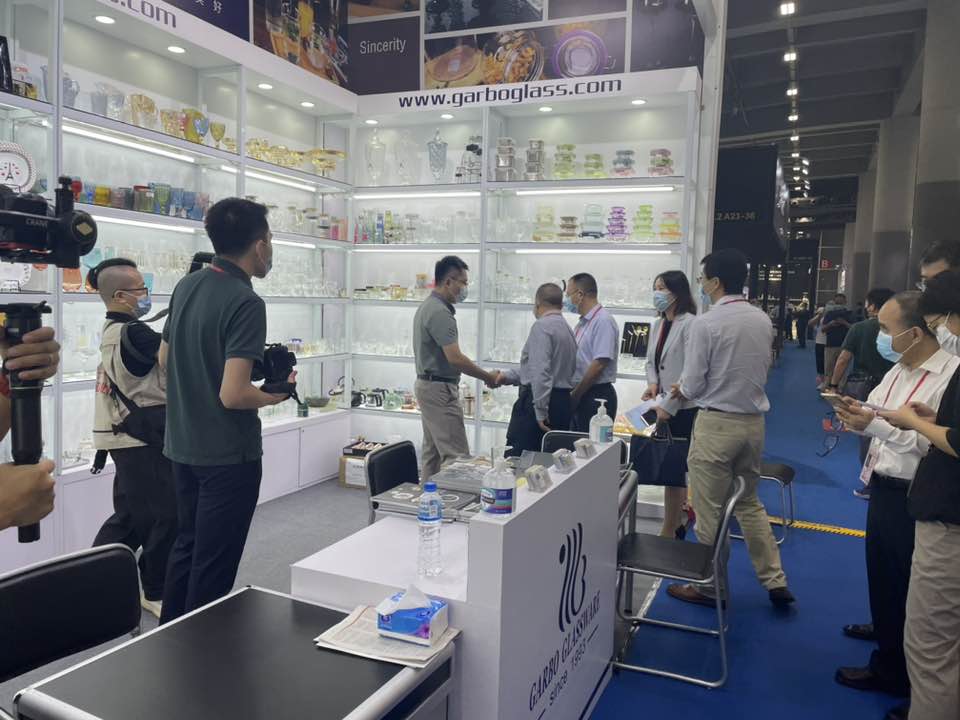 October 16 to 19, domestic agent and foreign customer come to visit our booth in an endless stream. Customers carefully select products. Garbo sales professionally introduce products to customers and quickly quote. Communicating with customers smoothly and happily. Customer's agent also come to our booth to select products for their customer. Garbo sales is entertaining them with warmly. They are taking notes seriously.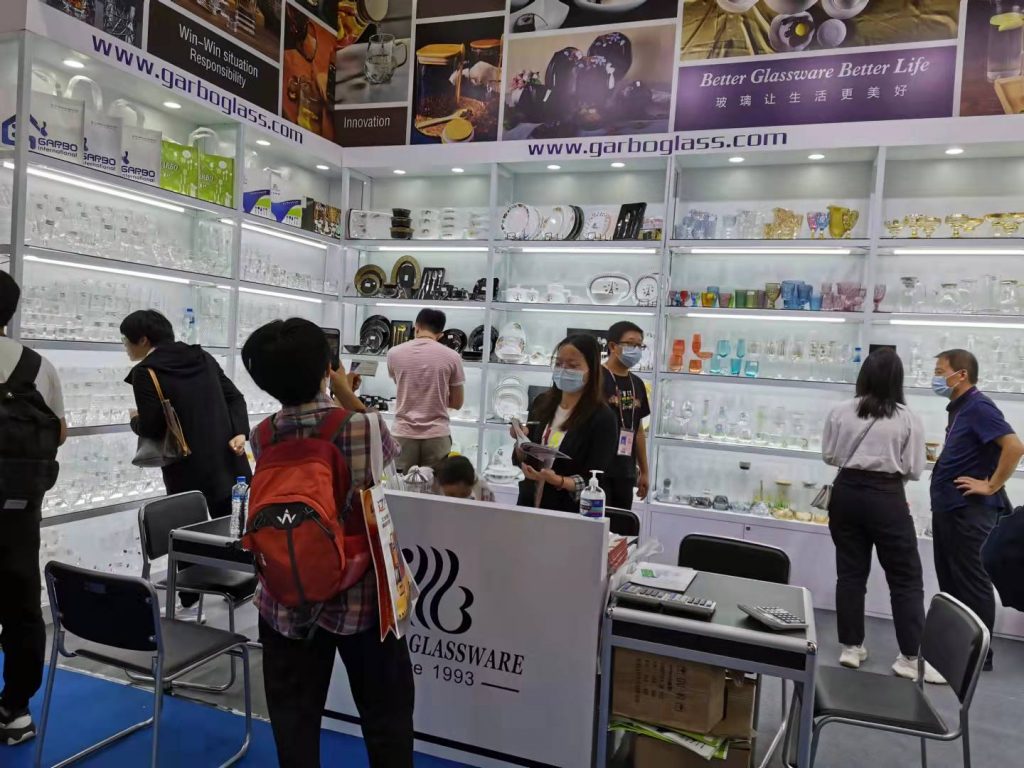 At the same time, online Canton Fair was held at Garbo also. There are 4 to 5 live shows every day. Including topic of glassware, ceramic, cutlery and kitchen tool. Held in 4 live broadcast rooms respectively. You can see the live videos in the Online Canton Fair official website. And replay the live video in the Facebook. You can search Garbo tableware and Garbo Glass in Facebook. Then you can see many our live videos.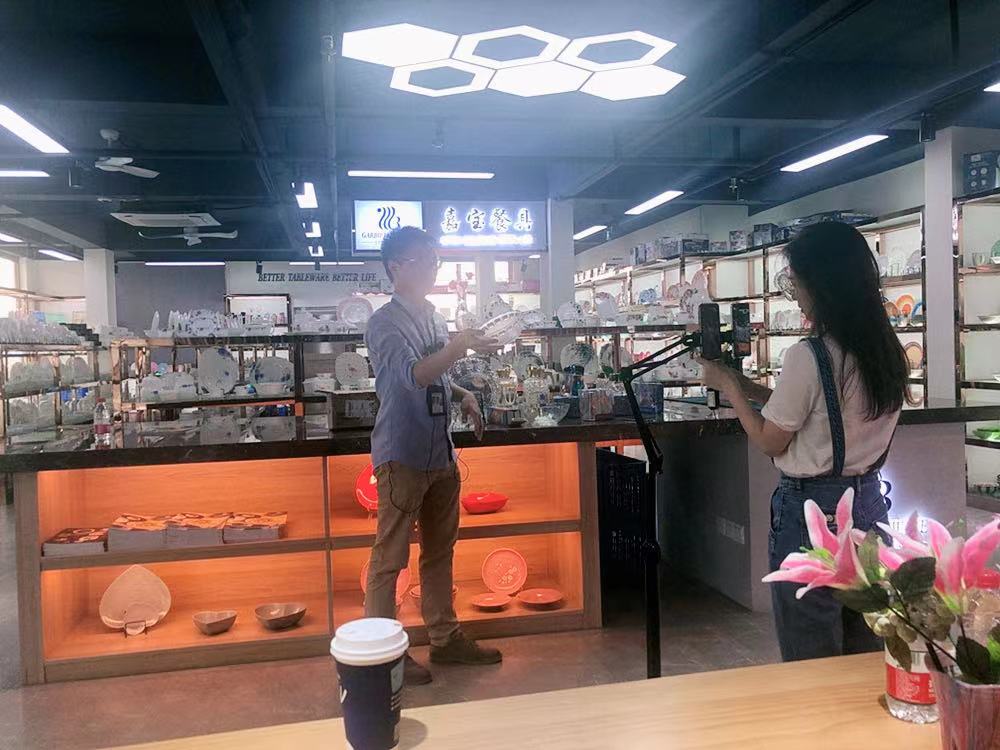 Garbo international seize the opportunity. Focus on 130th Offline Canton Fair & Online Canton Fair. Stands out in October.