Christmas is coming. Lots of people are waiting for the day and expect to enjoy the holiday. Shops and shopping malls are waiting for customer to come and hope they can bring big sales volumn. Garbo here wish you all have a wonderful Christmas.
As we all know, Christmas is the most important and traditional festival of year in western countries, dated on December 25th every year. People decorate their houses and gardens with funny toys and all kinds of stars on Christmas Trees.
In generally, the whole family will gather to celebrate during this day, sing and dance around the Christmas tree to having fun.
Nowadays, Christmas is becoming a very big promotion season. Businesses thrive in this time, starts from mid of Nov to mid of Dec, alomot last for one month.
As a professionl glassware supplier, Garbo would like to share with you a few top items which are quite suitable to sell in X-mas season.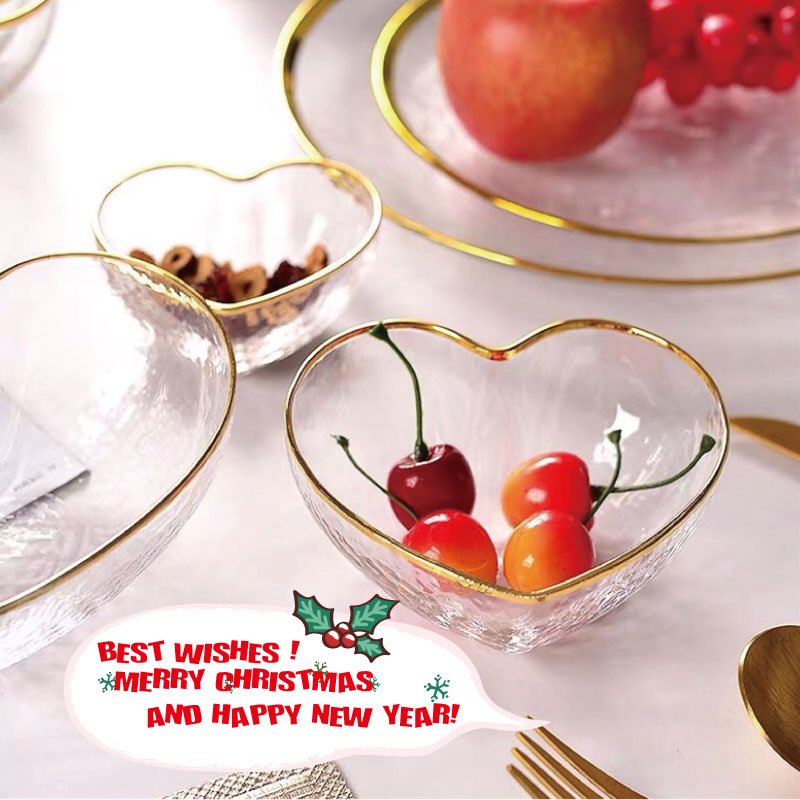 Heart shaped glass serving bowls
High quality glass bowls with special heart shaped and gold rim. It is novel, popular in the public. Luxury and modern gold plated around mouth, perfect to match atmosphere of New Year. Also, it is best idea to be as a gift to your loved families.
There are lots of different sizes for options. They are easy to stack and durable enough. You can put fruit, candy, nut and so on, convenient for daily use.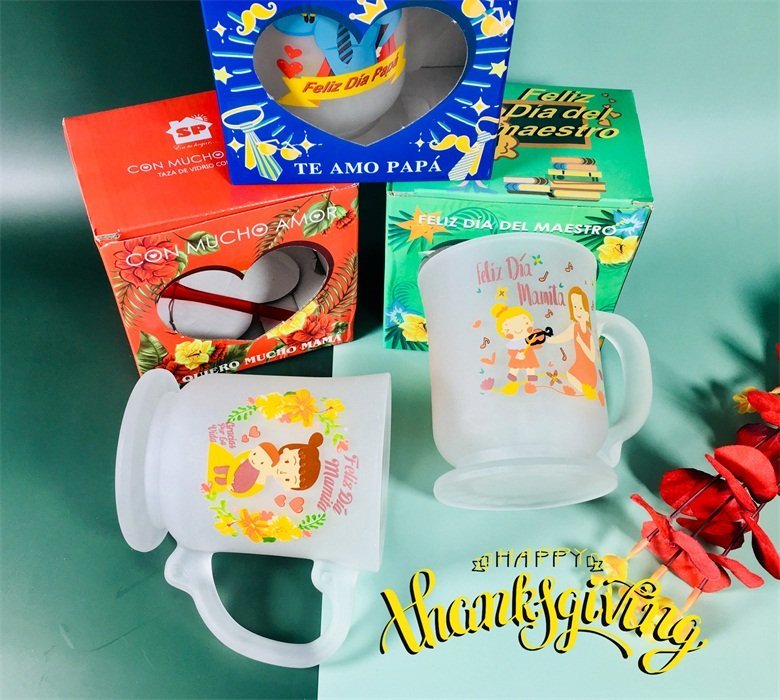 Frosted mug with lid and cover
Classical Glass Mug with frosted craft on the whole body, strong cat handle give you a grip, not easy to drop down, safe stand ensure not easy to be pulled down. Various and adorable decals are available. The most important is that we welcome DIY printing from customers. Besides, we have different on shapes, sizes and designs. They are the best gifts to your mother, families and friends.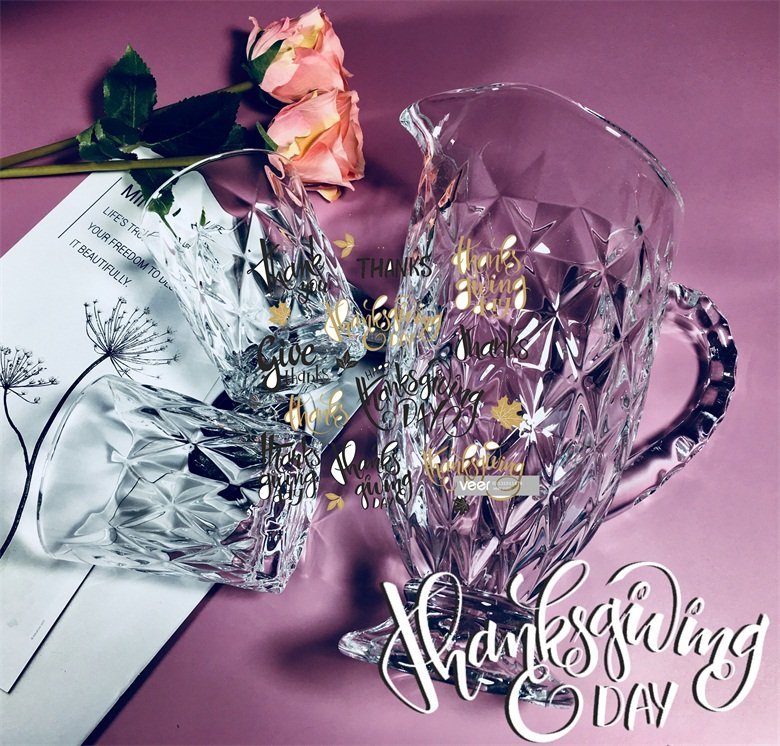 High End Glass Water Drinking Set
Modern embossed patterns like diamond on the glass jug and tumblers, it bring a noble sense of sight. Transparent clear crystal glass looks attractive and charming when you use this set to drink water or any beverages. There are spout design in the mouth of jug, it is sweet, can avoid water spilling out during using. It makes you more enjoy your table time during the holiday.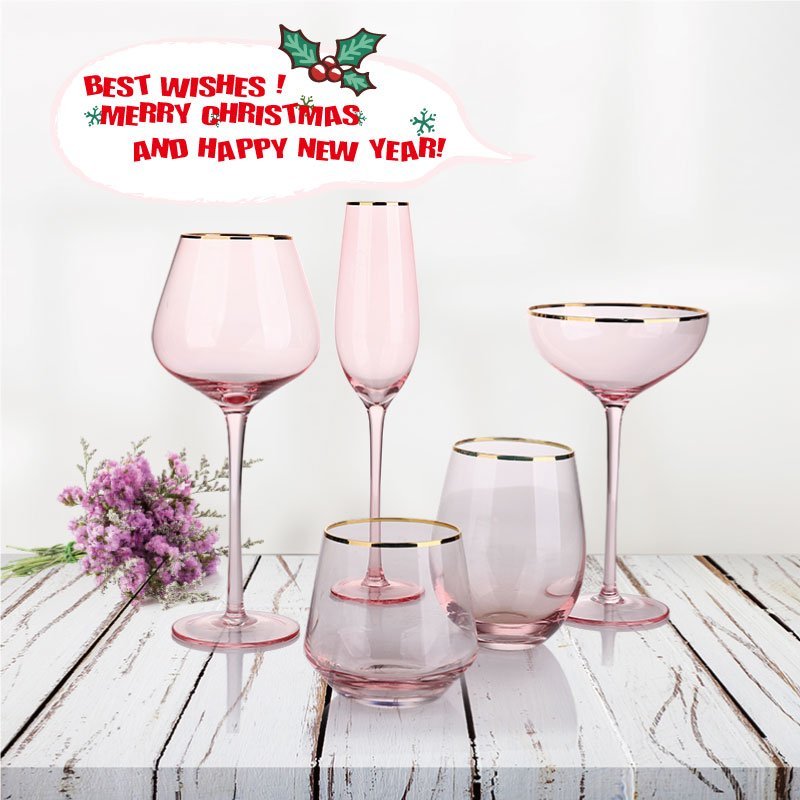 Hand-made Pink color Wine stemware
It is absolutely necessary to with wine glass for X-mas holiday when you have happy time with your families or friends. Our pink wine stemware series is the top one you should have. Beatiful pink color with gold rimmed glasses sets the atmosphere relaxed and pleasingly. We have stemless glasses, long stem wine glass and champagne glass, etc. A full set enables you to have big party.
Last but not least, Garbo Wish You a Very Merry Christmas and Happy New Year!