There is a Super September Activity on Alibaba.com. Our Garbo Tableware team will show our products to all clients on the broadcast on Alibaba and Facebook in this month.
We will show a full range of our products including glassware, flatware, ceramic ware, kitchenware and opal glassware. Garbo Tableware is very professional supplier to support customers of high quality tableware items.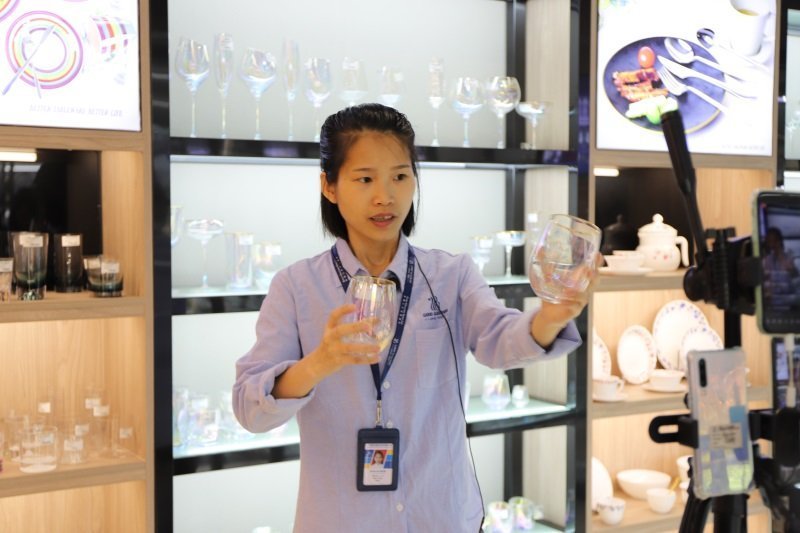 Next week we will introduce tea cups, cutlery, opal glass dinner set, kitchenware and ceramic tableware as below:
In Mid-East market, the most popular glassware is tea cups. And we will introduce different kinds of tea cups: golden decals tea cups, cawa cups, tea cup and saucer set etc. There are very popular in the countries who are drinking tea most. If you are interested in them, pls kindly follow up our live show or contact us for more details.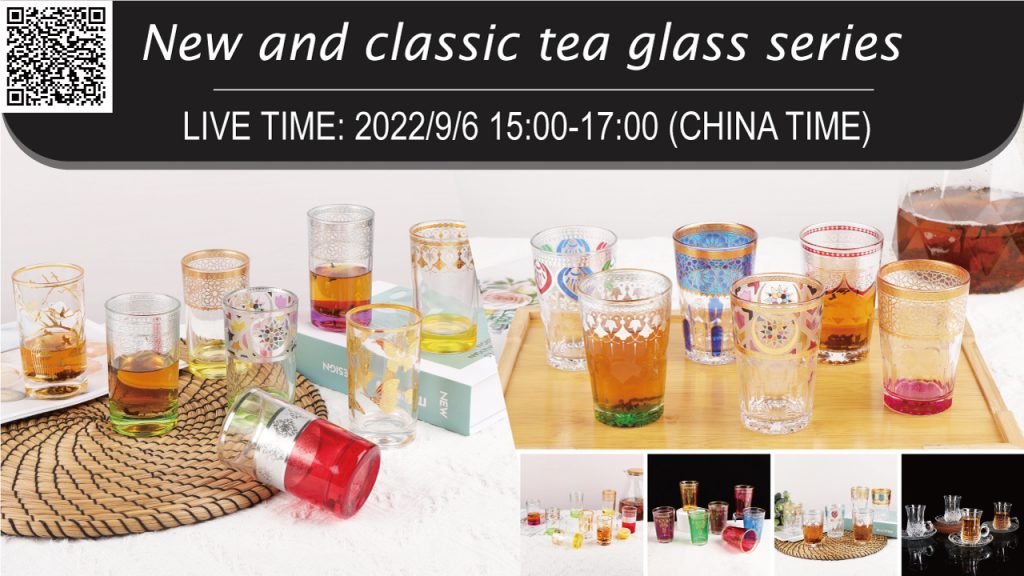 Here we will introduce some classic cutlery set, and also some new arrival items, also some stock items. There are full stainless steel cutlery set, plastic handle cutlery set, and ceramic handle cutlery set for choice. And we could support you to make different stainless steel grade of SS410(13-0), SS430(18-0), SS304(18-10). In every family, the cutlery set is seen everywhere. Garbo will support customers with different designs, colors, quality level, customized package etc. Kindly contact us if any interests!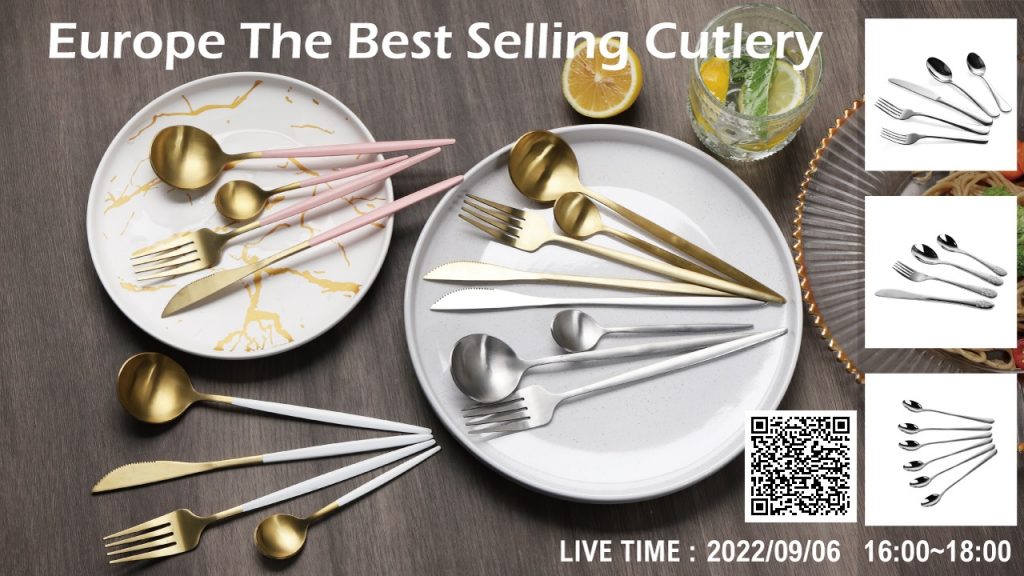 The opal glass dinner set is a new trend of tableware items. There are white opal glass, black opal glass, and with decals, gold rim etc. The most important one is our new items that is the colored opal glass! It's very beautiful and elegant, and there are four colors for choice: pink, green, milk white, khaki. It's very popular in Asian Market now.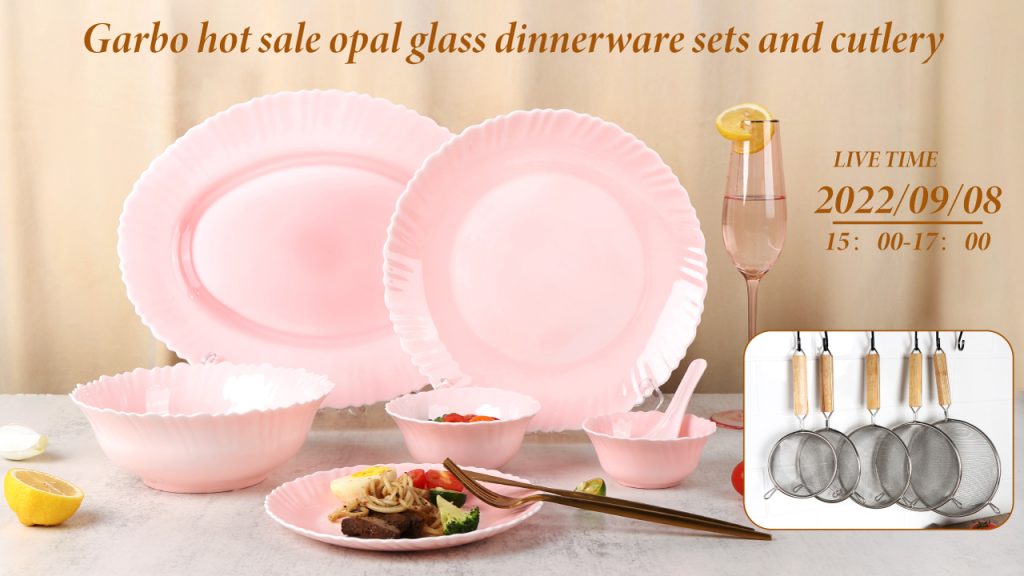 We have the cooking utensils, kitchen knife set, silicone bakeware, wine opener to introduce. There are various items and functional items to show you. Just contact us if like.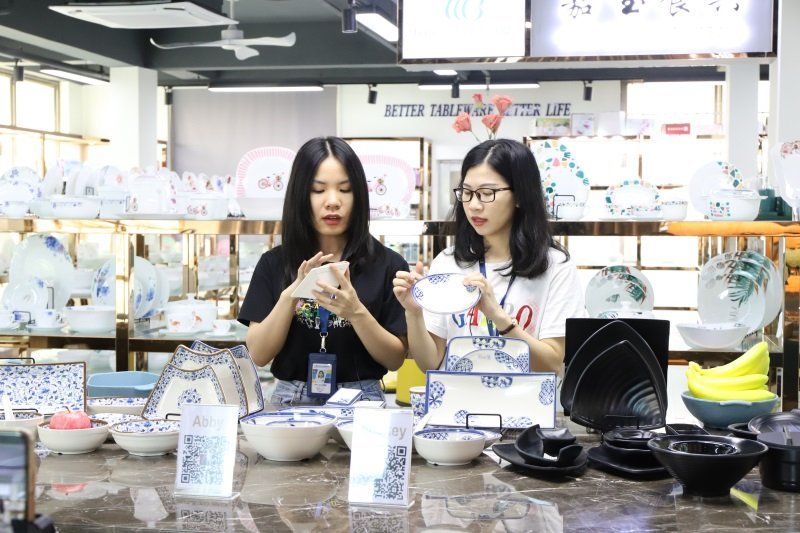 This time we will highlight our new items, that is the stereoscopic cup. It's very vivid to show the designs in three-dimensional look. This is handmade craft, and it's very popular in European market.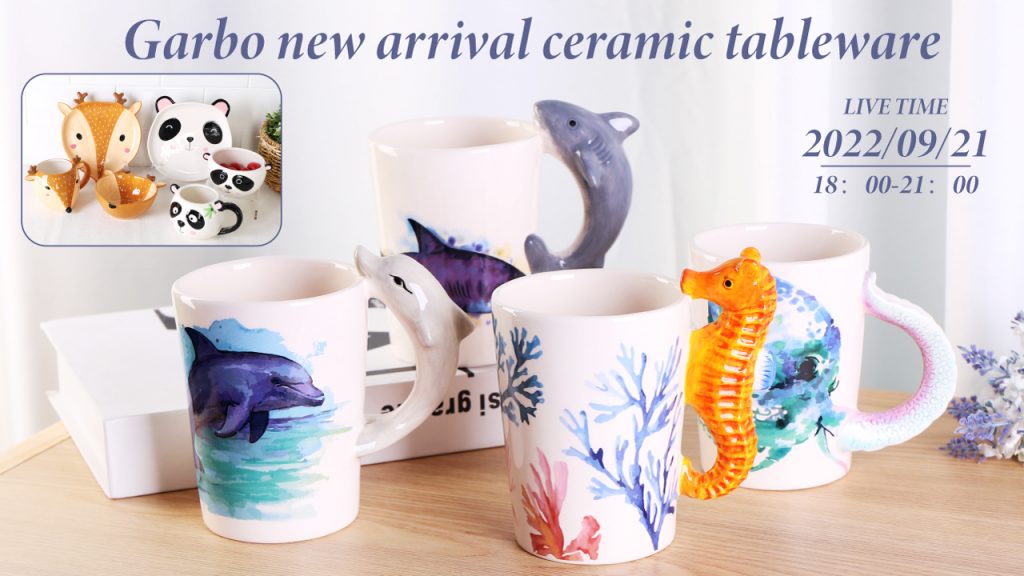 There are several live shows every week, and it's in full swing. You can also watch our live broadcast through our Facebook! Pls contact us if you're interested in glassware, ceramic, flatware and kitchenware. Pls send to our sale email: sale@garboglass.com. Pls keep following us for more products!