In 2021 , our company has launched a new area as a sample room, a sample room for tableware, which contains ceramics, kitchen utensils, stainless steel cutlery items, the newly created sample room can let customers know more about our The production line can be assured of our company's quality and service.
Although this sample room was launched this year, we have our own stainless steel cutlery factory with a history of 20 years. If you have the opportunity to visit our company and visit our factory, I believe you will choose us , Because we have high-quality products and professional market insights to provide you with the best quality choices.
Let me introduce our sample room below:
When you enter the our showroom, you can see our company's signboard, some exquisite ceramic suits placed below the display rack, and a comfortable coffee table for customers to visit and rest.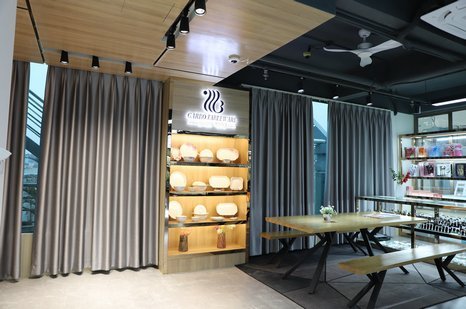 On the right side, There is a small display rack to put some packaged knife and fork sets, a display of exquisite gift boxes, include the ceramic handle stainless steel cutlery, plastic handle stainless steel cutlery, PP handle stainless steel cutlery.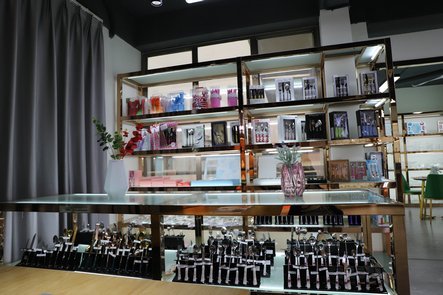 Opposite the entrance is a long marble table. We designed 3 sets of ceramic suits with different styles. The dinner wine glasses, vases, and candle holders are more atmospheric. also this design of ceramic set is very hot sale in south American and European country.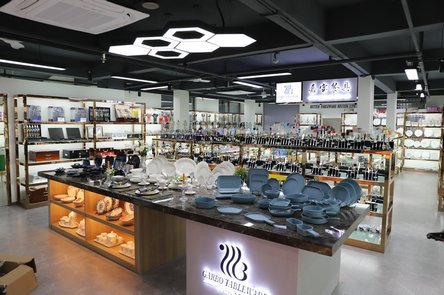 Behind the marble is a display rack of stainless steel cutlery, including all-steel cutlery, plastic handle cutlery, ceramic handle cutlery, electroplated cutlery, etc.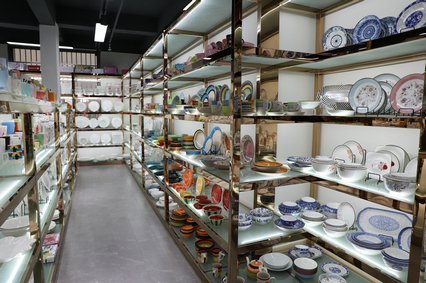 Going further inside there are some ceramic products, including white plain ceramic, hand-painted ceramic, colored glazes ceramic, etc., as well as ceramic bowls, ceramic plates, ceramic mugs, ceramic bakeware, etc.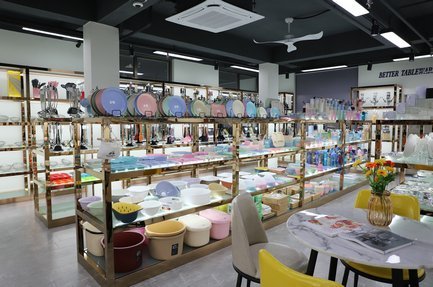 The last part is a series of small kitchen utensils, including kitchen knives, kitchen utensils, wheat straws, water bottles, etc. you can see GARBO have many different style and newest style for customer to choose. and we will always focus on the quality control.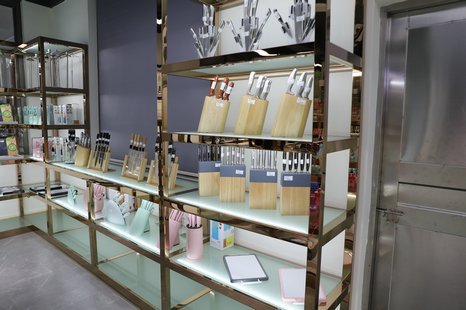 We can only briefly introduce our exhibition hall. If you have the opportunity, I hope that customers can visit in person. Thank you for watching.