Nowadays, people can't go everywhere freely due to the influence of the COVID-19. Many customers can't visit China and talk with suppliers face to face. And now, we will open the live show on Facebook and Alibaba Platform to introduce our products every week. Customers could see what we have and learn more about our products and confirm some orders at the same time.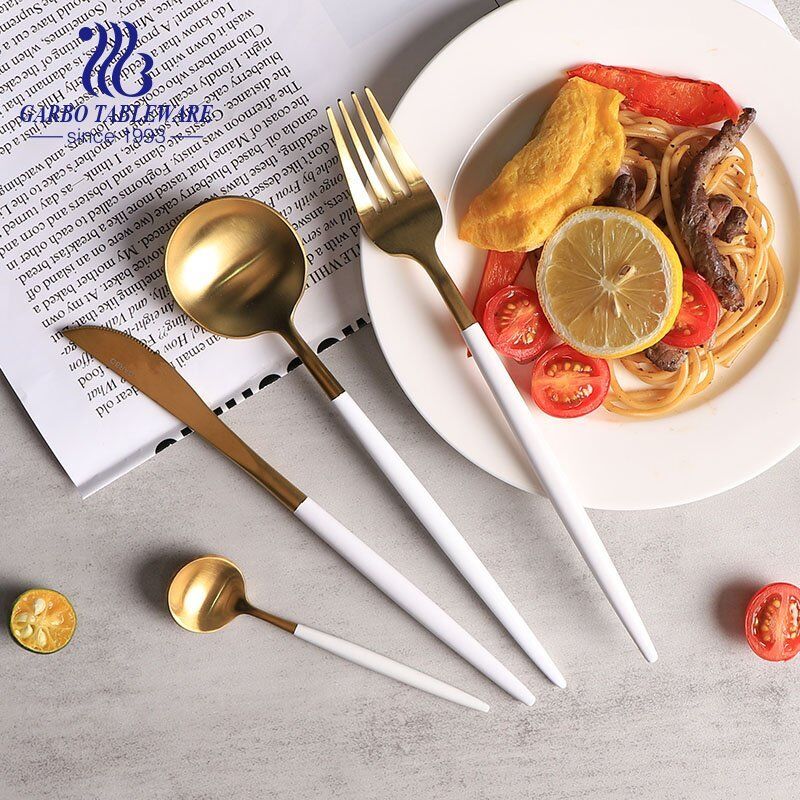 There are 4 showrooms in our company now: daily use glassware, gift glassware, ceramic tableware, and cutlery set. And every week we will have the live show to introduce different kinds of products to our customers.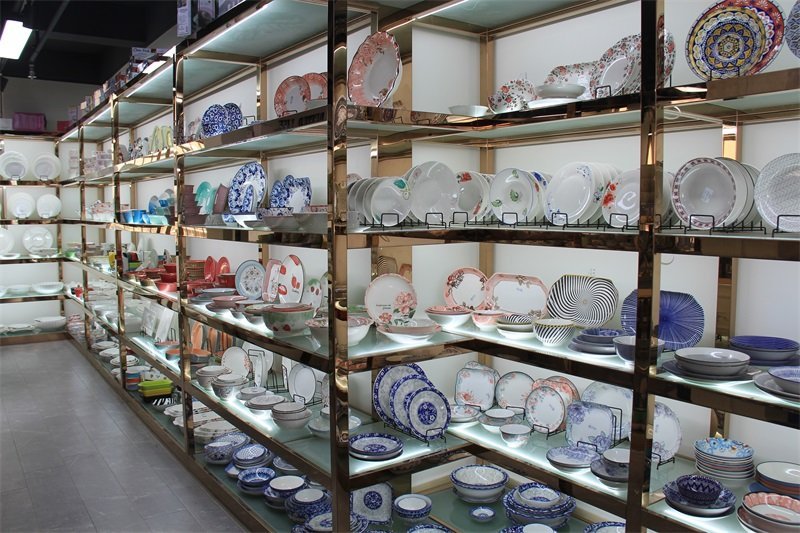 Last week we have an introduction of our ceramic showroom for all kinds of ceramic tableware: dinnerware sets, plates and bowls, baking dishes, cups and mugs, hotel porcelain etc. Below is the link on Facebook, you could have a review for our live show: https://www.facebook.com/tablewarefactory/videos/854379445271147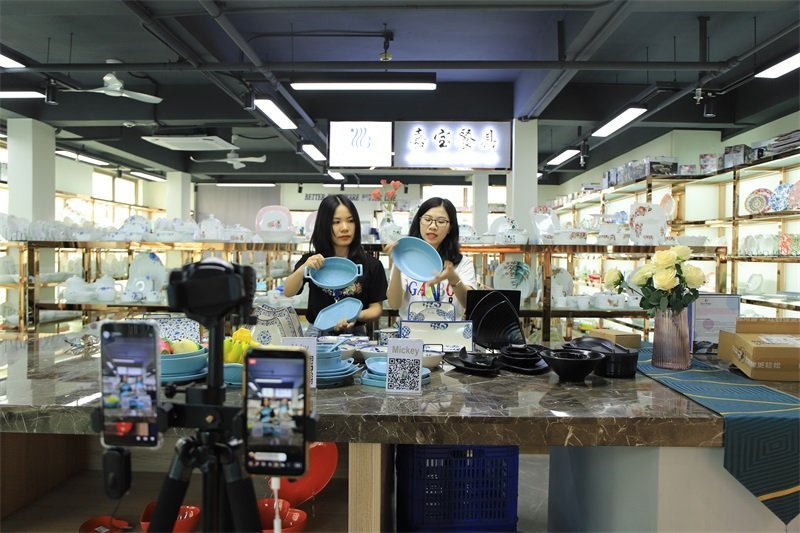 What kind of ceramic tableware is popular?
1. Ceramic dinnerware sets
The 16pcs ceramic dinnerware sets is the most popular items and commen sets in the market. It's hot-selling all over the world. Customers could choose different kind of dinner sets from our Garbo Tableware.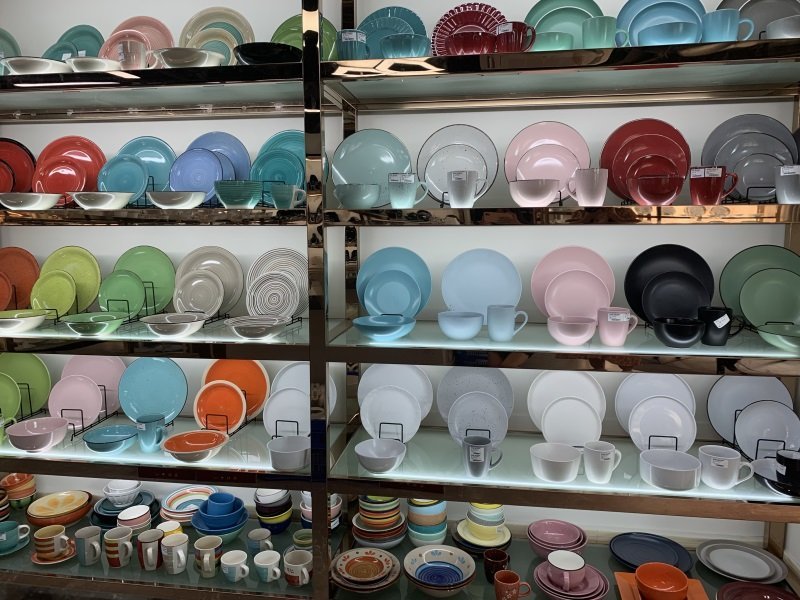 2. The next is the under glazed ceramic tableware
These under glazed ceramic tableware is using plant pigments completely, and the under glaze process is like a layer of glass film, completely blocking the pigments in the "protective film", health and safety without fading. Use lead-free and non-toxic glazes, which are very safe from porcelain clay, glazes, and colors. The under glaze color process makes the glaze surface warm and smooth, so it is very convenient to clean.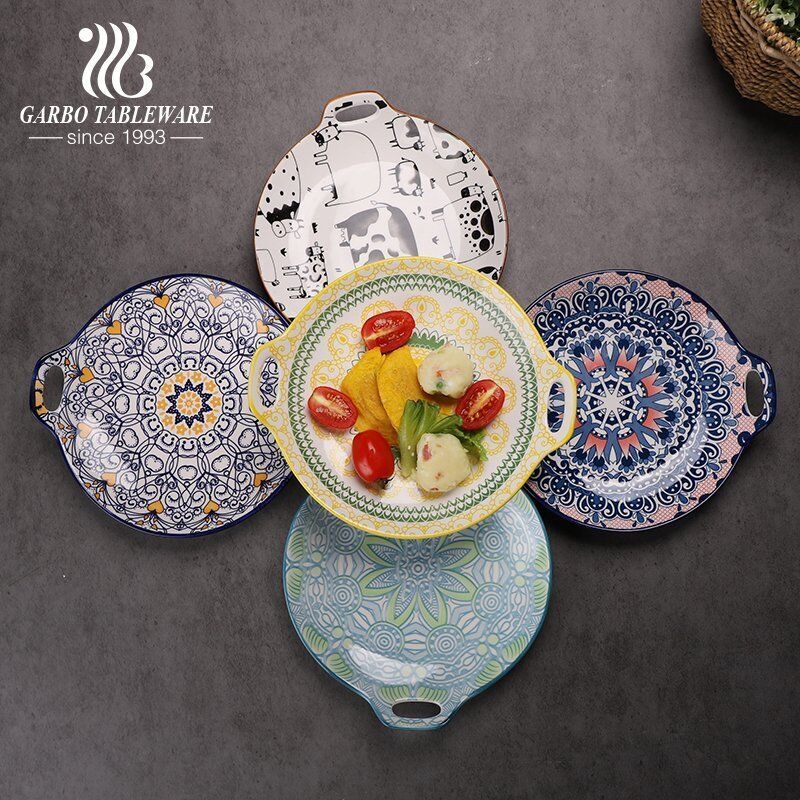 In addition to the colors we can see and the glaze we feel, these ceramic tableware also use very high-quality porcelain clay, which is pure and free of impurities. The edges of the bowls and dishes are treated very well, and there will be no scratches.
Of course, they can all be put into the dishwasher, disinfection cabinet and microwave oven.
So this is why the under glazed ceramic tableware are very popular in the market also.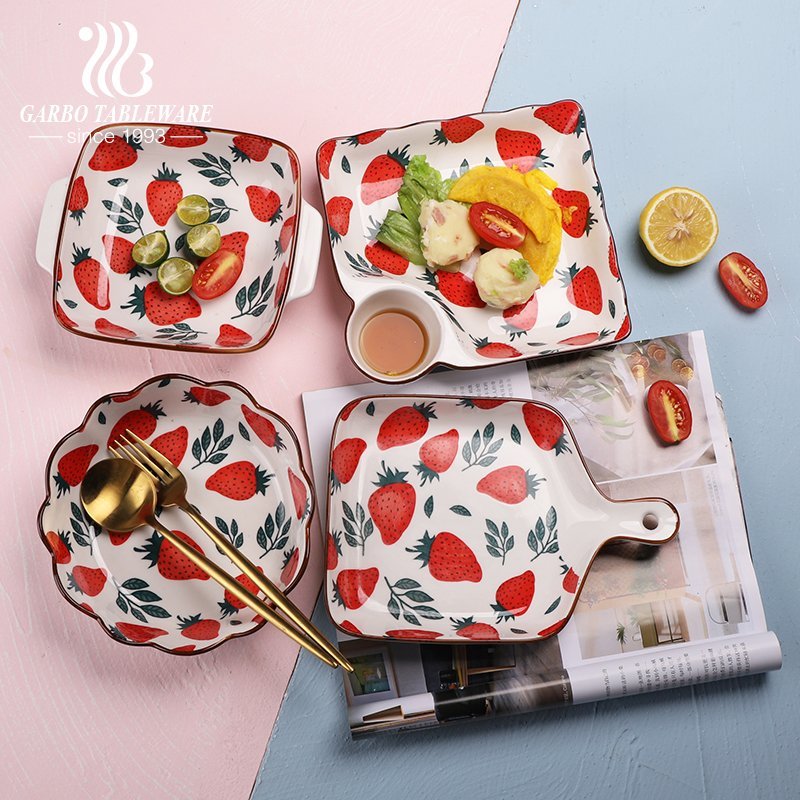 What about our cutlery showroom?
This week we have introduced the cutlery showroom on Facebook live show and Alibaba, you could check our link and have a review. We are very professional on flatware, and we are introducing our cutlery set from full stainless-steel cutlery, plastic handle cutlery, and ceramic handle cutlery set.
The cutlery showroom online live show link: https://www.facebook.com/tablewarefactory/videos/888141698510435/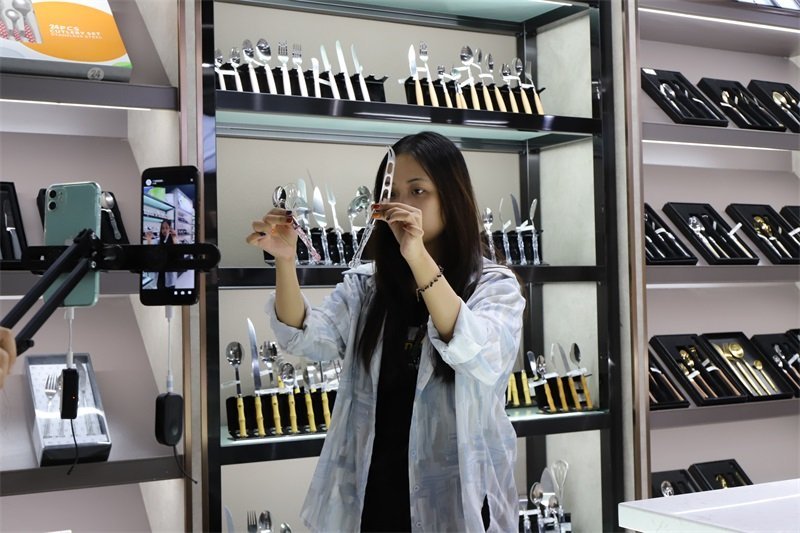 The MOQ for the flatware is very small, it's only 12,000pcs for individual item; and for 24pcs cutlery set, the MOQ is only about 2000sets. Even some models are stock available, the MOQ is quite small, only 50ctns is acceptable to make!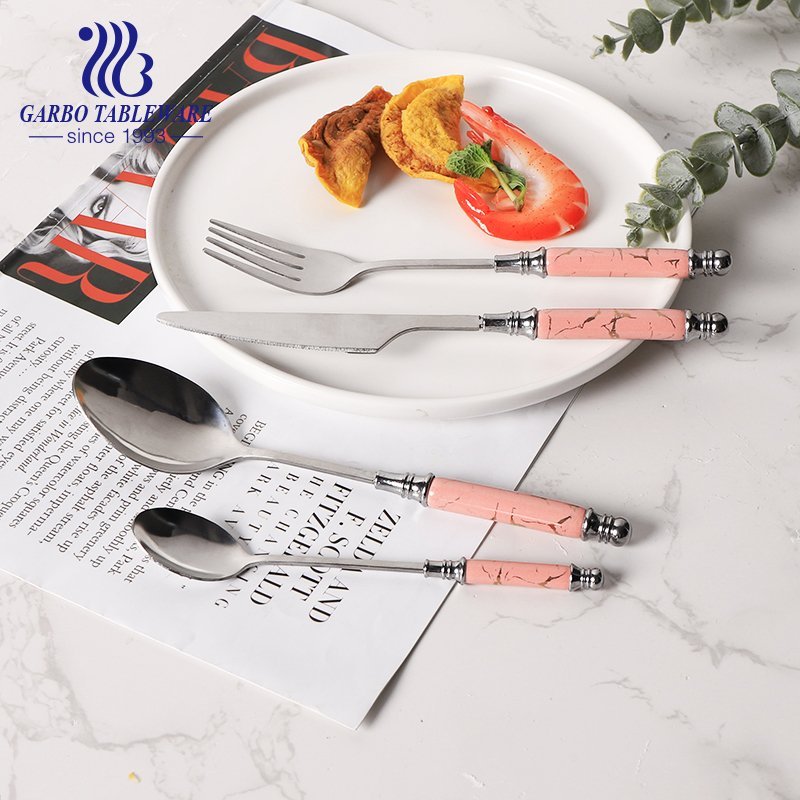 We could also support customers to make your own OEM design such logo, shapes, colors. If you have any new ideas, just contact us to work it out! We also have a professional designer team, we could support you to make many new designs and our designers are also keeping innovation every week.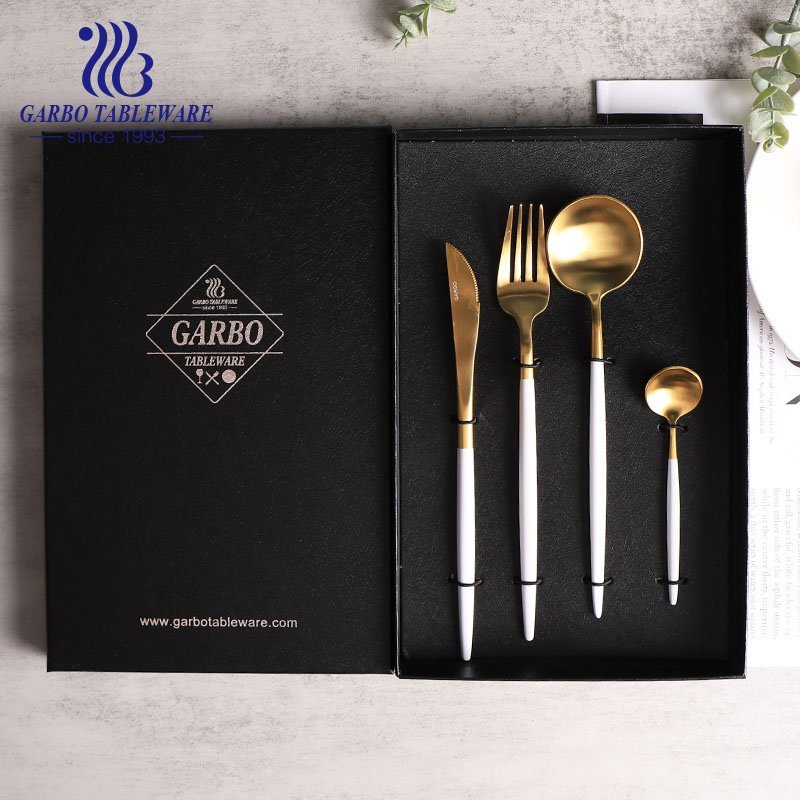 Next week, we will continue to introduce the tableware items for you: opal glass tableware, and kitchen utensils.
Just keep following us and learn more about our products. Garbo Tableware online live show is always on live every week. Any interests, do not hesitate to contact us for more details.