The 131th Canton Fair has held from April 15th to April 24th. All Exhibitors will on broadcast to show their products to all clients. Our Garbo Tableware team will show our products to you on the broadcast everyday.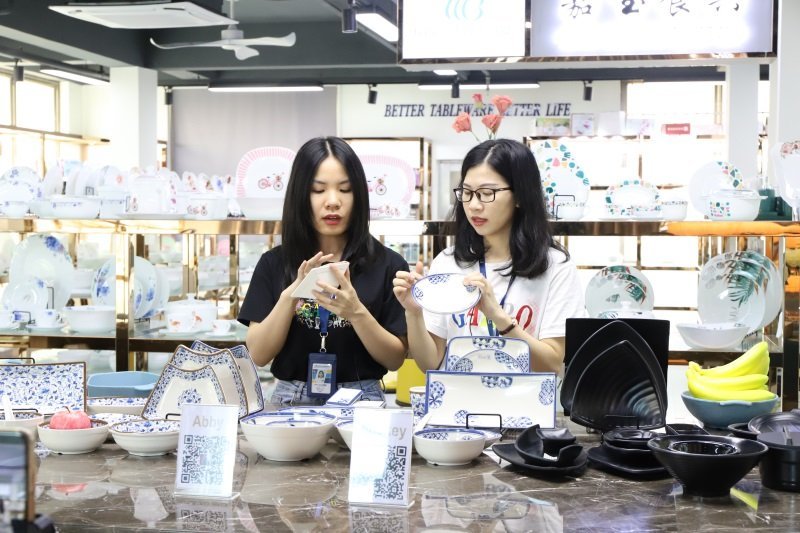 Garbo has three booths for glassware, ceramic, and flatware. We have the 4-5 live shows every day to show different products to our customers.
Today we will introduce the stock glassware, highball glasses and cutlery sets as below:
1.Stock glassware
There is a full series of the stock glassware of glass cups, tumbers, plates, bowls, jugs, candy pots, mugs etc. Most of them are hot-selling items, and stock available, we could support you to mix 8-10items in one FCL 40HQ container. As those items are popular and hot sales, they will be out of stock at any time! So if interested, pls kindly contact us for more details.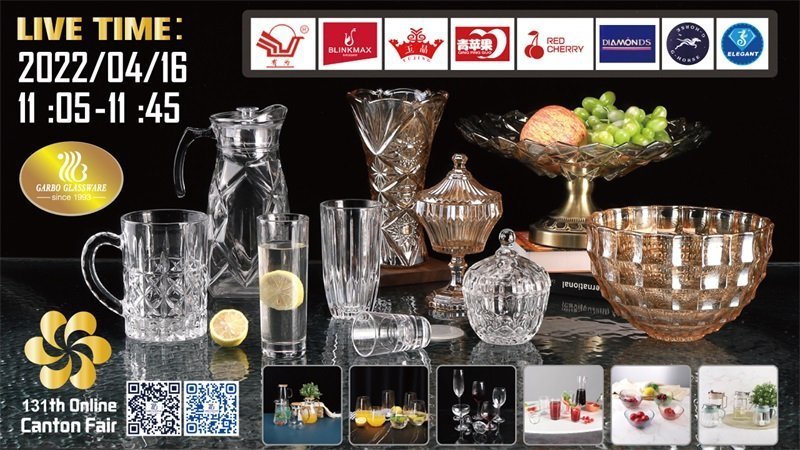 2.Classic highball glass cups
Next is the classic highball glass cups, we will introduce the glass cups of different sizes, and different package, MOQ, prices etc. And for clear glass, it's also suitable to make customized logo or designs on it. Let's contact on live show!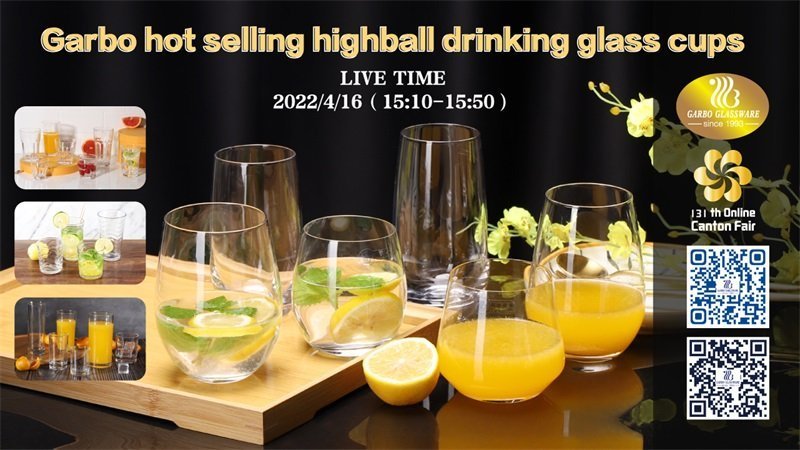 3.Cutlery set
Lastly is the most hot-selling cutlery sets for South America market. There are full stainless steel cutlery set, plastic handle cutlery set, and ceramic handle cutlery set for choice. And we could support you to make different stainless steel grade of SS410(13-0), SS430(18-0), SS304(18-10). In every family, the cutlery set is seen everywhere. Garbo will support customers with different designs, colors, quality level, customized package etc. Garbo Tableware will support you the high quality products with the most competitive prices!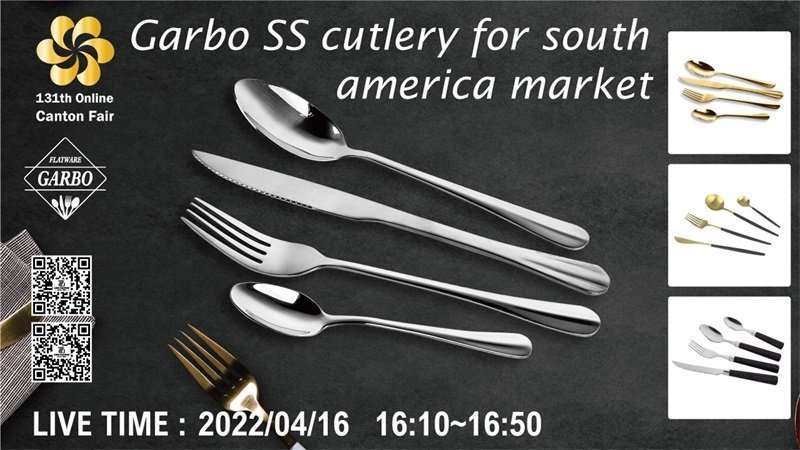 Is there any other liveshows for other products?
Above is 3 live shows today. And there are several liveshows every day. Tomorrow we will introduce the ceramic tableware, wheat straw tableware, and printing glass cups. The dinnerware sets are very popular in every market, it's necessary for every family. Pls keep following us for more products!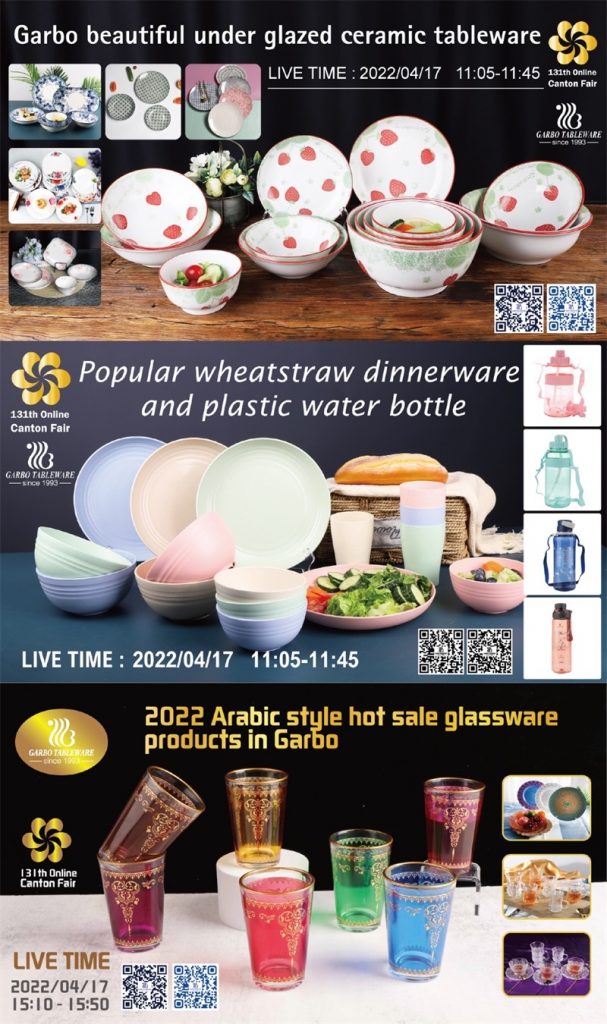 The Canton Fair live broadcast is in full swing. There are 3-5 live broadcasts every day introducing different products. You can also watch our live broadcast through our Fackbook! Pls contact us if you're interested in glassware, ceramic, flatware and kitchenware. Pls send to our sale email: sale@garboglass.com.Thanks