Garbo, a glass supplier for more than 20 years, with advanced consciousness, becomes a leading company in the field. In order to meet different demands from our customers, we expand its products ranges from 2019. Garbo supplies not only glassware but also kitchenware, cutlery, plastic & ceramic tableware. So we upgrade our showroom in 2020. Our showrooms are always a place to discover what our customers' need and the newest and finest design.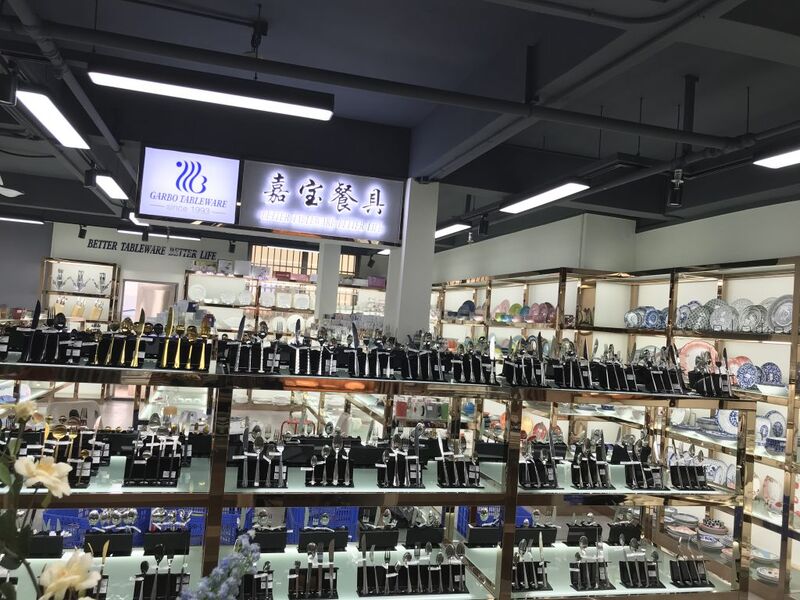 Now we are bringing a new showroom experience online with a fully new site-VR showroom. VR-showroom will be launched from Jan, 2021. It covers 155 square meters and includes products for GARBO new glass collection, Cutlery, Kitchenware and ceramic tableware. Our design team is busy with the new looking for the showroom these a few days.
"We never stop, we keep moving", Ms. Eland, our design director, is in charge of the whole setting for the new showroom. And she believes that a great showroom can bring more ideas for our customers. We also have a nice dinner table for meeting.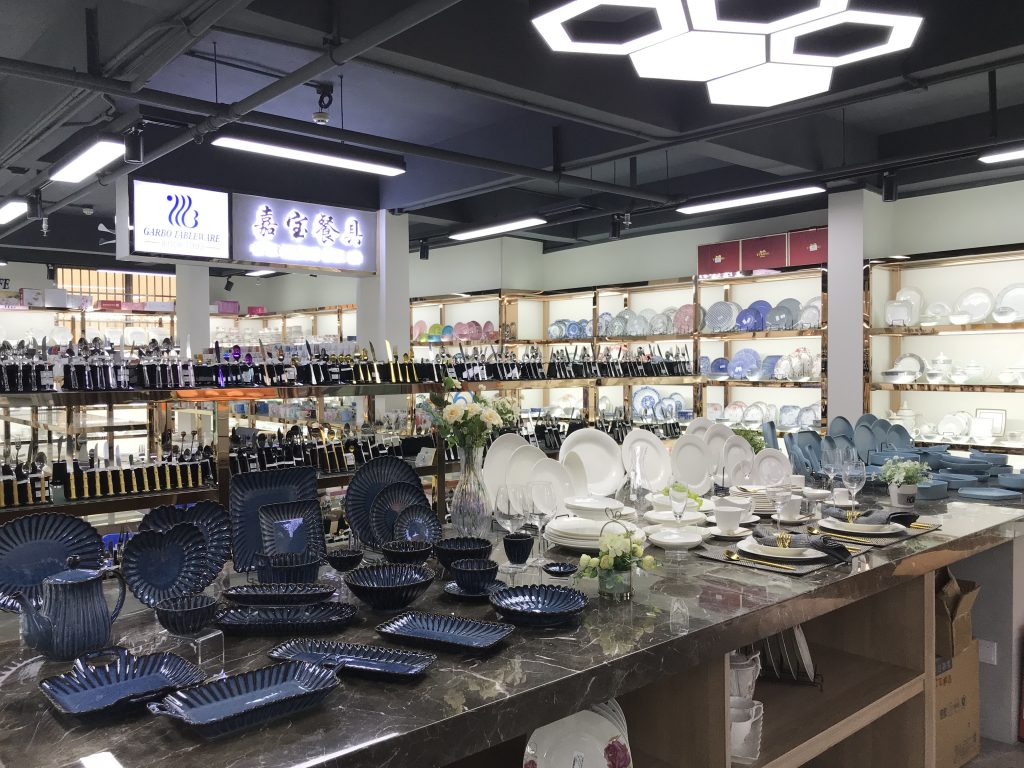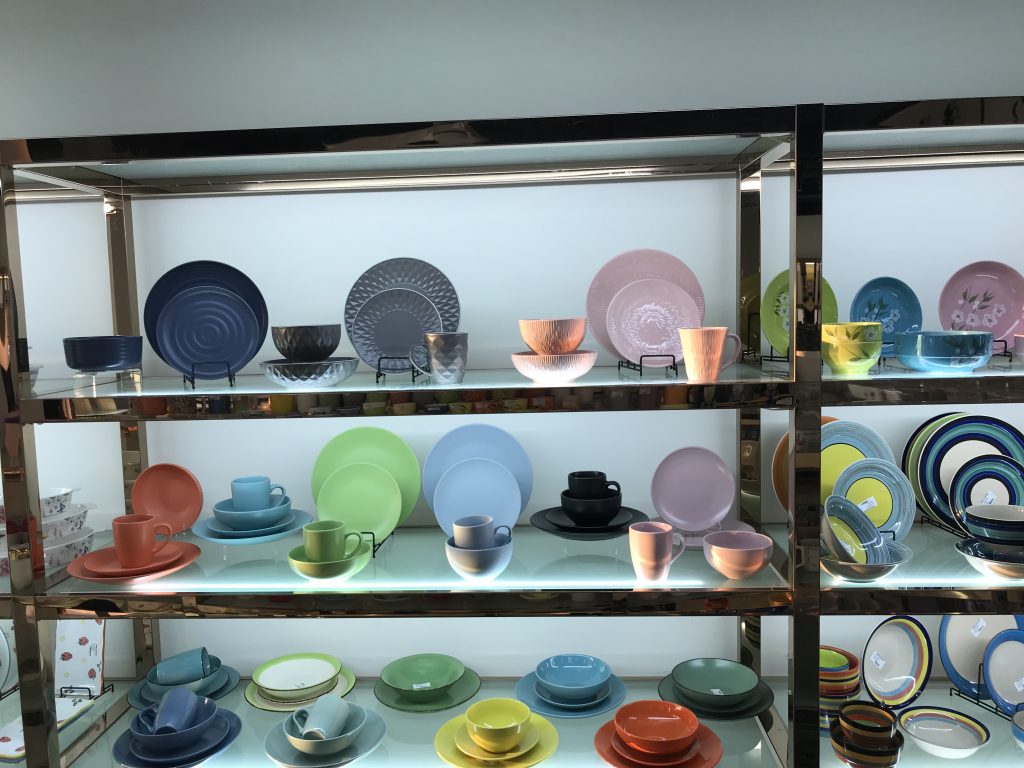 "Our ceramic tableware will start from fine bone china, and then stoneware, baking dish and hotel porcelain. All mugs will be in the other show shelf. But when you come to our showroom, you will see the cutlery in the middle of our showroom." Marketing director, Ms. Lynn plans to display the cutlery set and ceramic tableware. Our cutlery has more than 1000 kinds of different models and shapes. And we keep bringing new models to our showroom. Therefore, in our showroom, our customers can always find the newest products here. Time makes the difference.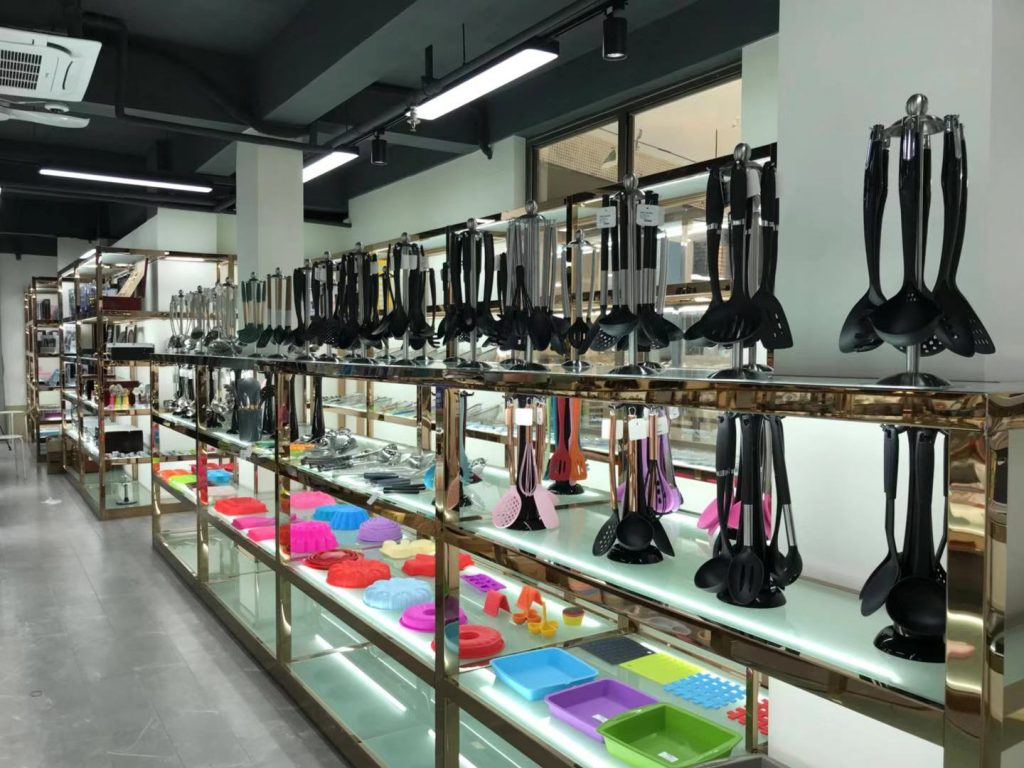 Mr. Andy, sales manager said that: We have to keep enough space to show our new kitchenware. It must be attractive when customers come to visit our showroom. Find solution to display them in a good way. Therefore, all the kitchenware, like knife block set, kitchen utensils, SS mesh strainer, were display one by one, set by one in the show shelf.

There is a small showroom inside where we display our new glass collection. Customers need all different tableware and they can buy all from Garbo. It is the main mission as tableware supplier and we work our hardest to reach it.
We welcome customer to visit us anytime. But in current condition based on the Covid-19, then customers can visit our VR showroom on line. That's why we start a new showroom. It is all for our customers. Our Garbo staffs take great care to do it properly for the new showroom.
Thanks for your attention.