When people talk about the glacier, most are usually think of the scenery from video. Glaciers are familiar, but strange for us.
Tourists would like to go to high-latitude countries throughout the year to appreciate the beauty brought by nature and appreciate the stunning beauty of glaciers. So do our Chief designer, Mr. Tim.
Last year our colleague went to Norway, after saw the glacier, he was totally shocked by the views. the idea occurred to him, that bring the glacier idea to our household glassware, then the whole glacier design comes out.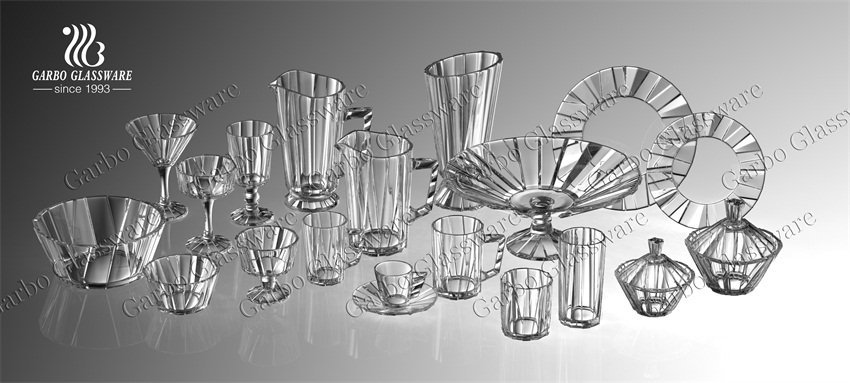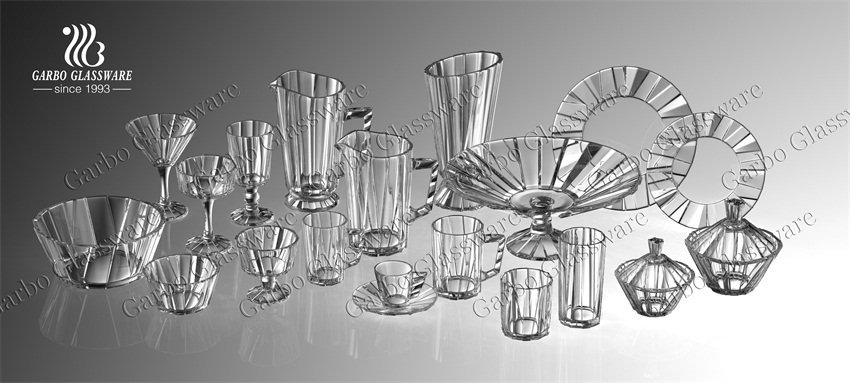 We used the most popular & hot selling shapes and sizes with the glacier design, the irregular surface on the products surface, from the cup, mug, stemware, pitcher to the candy jar, plate and bowl, vase, covers all the daily necessities products.
After the promotion brochure comes out, we already received many praise from our client, said the glacier collection is simple but very wonderful.
Right now, due to the worldwide pandemic Covid-19, for the 128th Canton Fair, China Government decided to hold Online Canton Fair in October again, to ensure people can be safely to check the new items.
Based on the 127th Online Canton Fair experience, Garbo are more skilled, more professional to display and introduce our products to clients through Video.
Back to the glacier collection, in order to let more clients to know it, Garbo finially decided to make details introduction through this online Canton Fair show.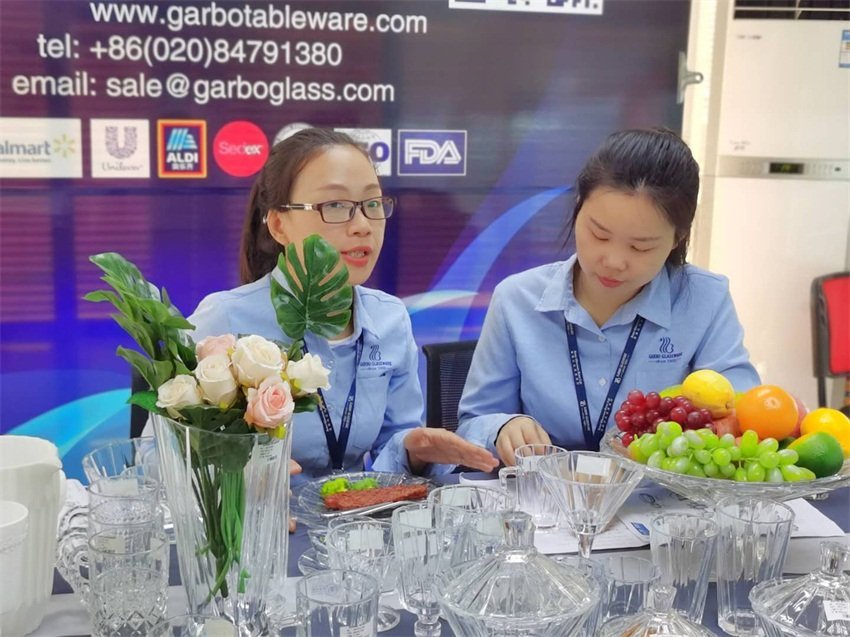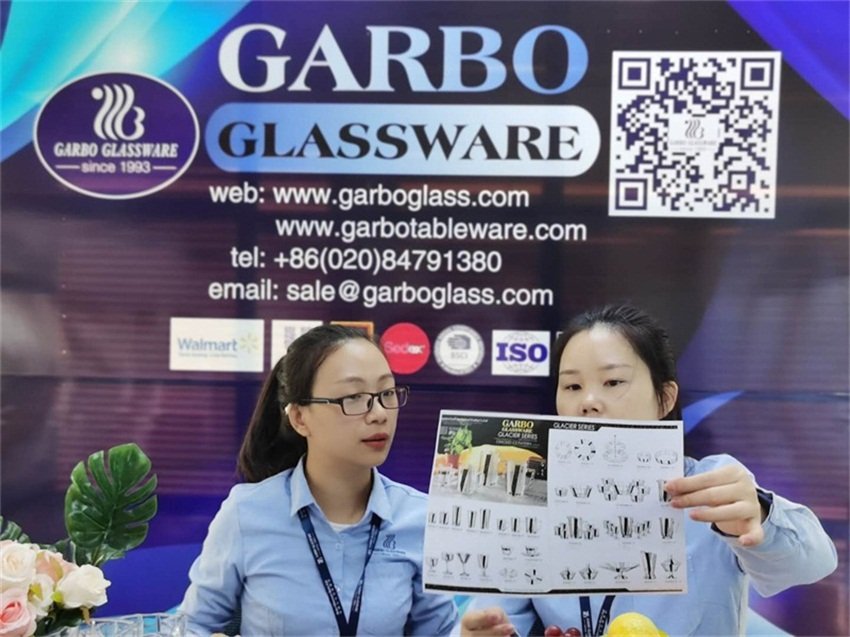 For the inspiration, to the glacier design applied to glassware; from the MOQ to the package; from post processing to the lead time.
Based on the market trends, if you don't want to do clear glacier collection, we can do spray color, marble decal, and also real gold rim on the surface, as below picture showed.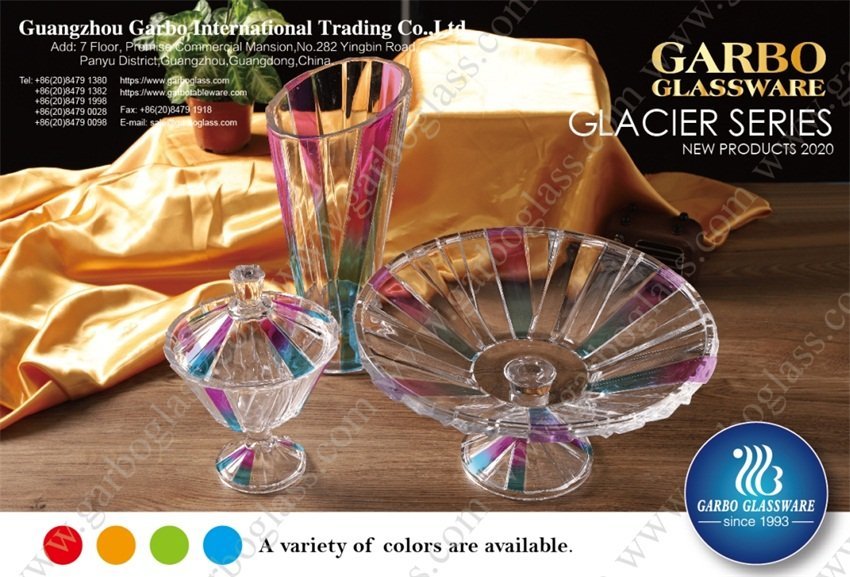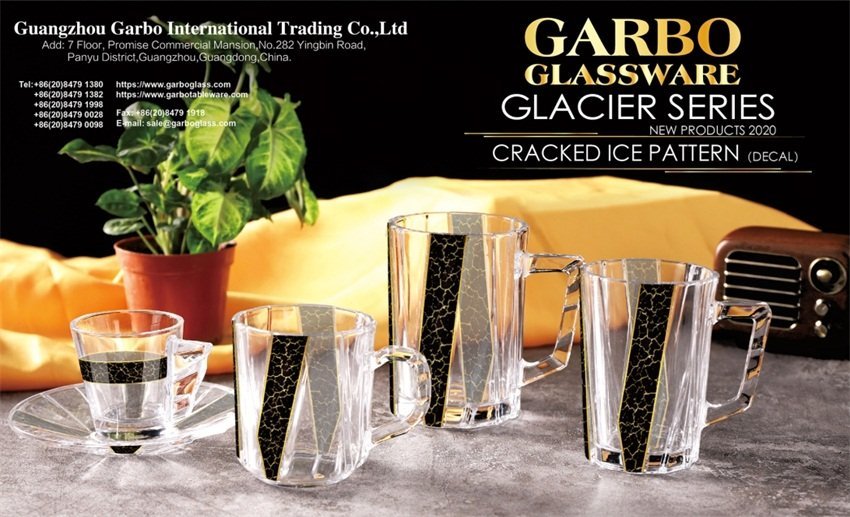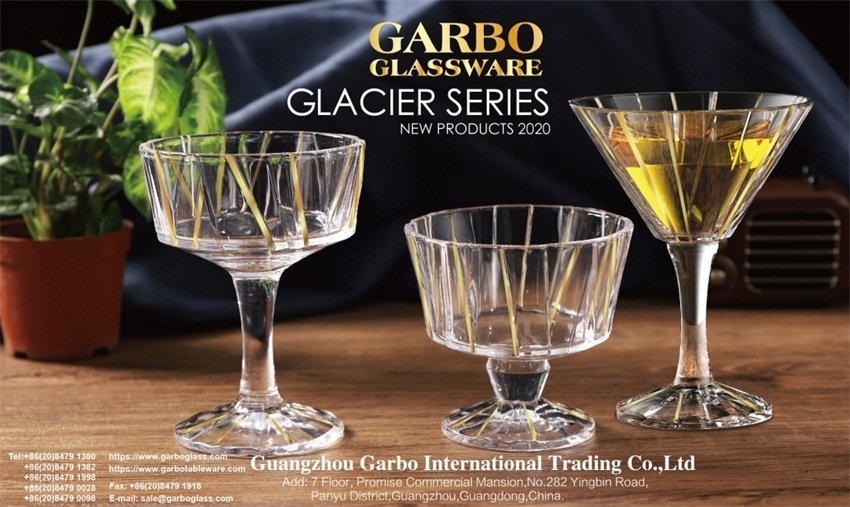 After checked these beautiful pictures, are you also moving about this standout design? If I receive a gift like this from a friend, I will definitely be very happy.
For more idea about our glacier collection glassware, you can check from this link, to see its details.
And we will keep show our different items through Online Canton Fair.