The Super September Project is the important project in Alibaba. Every September Alibaba not only provide a better e-commerce platform to companies in various industries to show their excellent products, but also attracts buyers from all over the world to this platform to provide sellers with more buyers. And the 2020 Super September Project add a new way that is live stream by sellers to buyers. Buyers can know more about the products by introduction.
To prepare this new way live stream, Garbo learn from experience of 2020 online Canton Fair and adjust the plan to make a good performance in Alibaba Super September Project.
Build a live stream room
Use the advantages and resources of our show rooms. Garbo builds a live broadcast room in one of show rooms, easy to take samples and let buyers check all kind of products.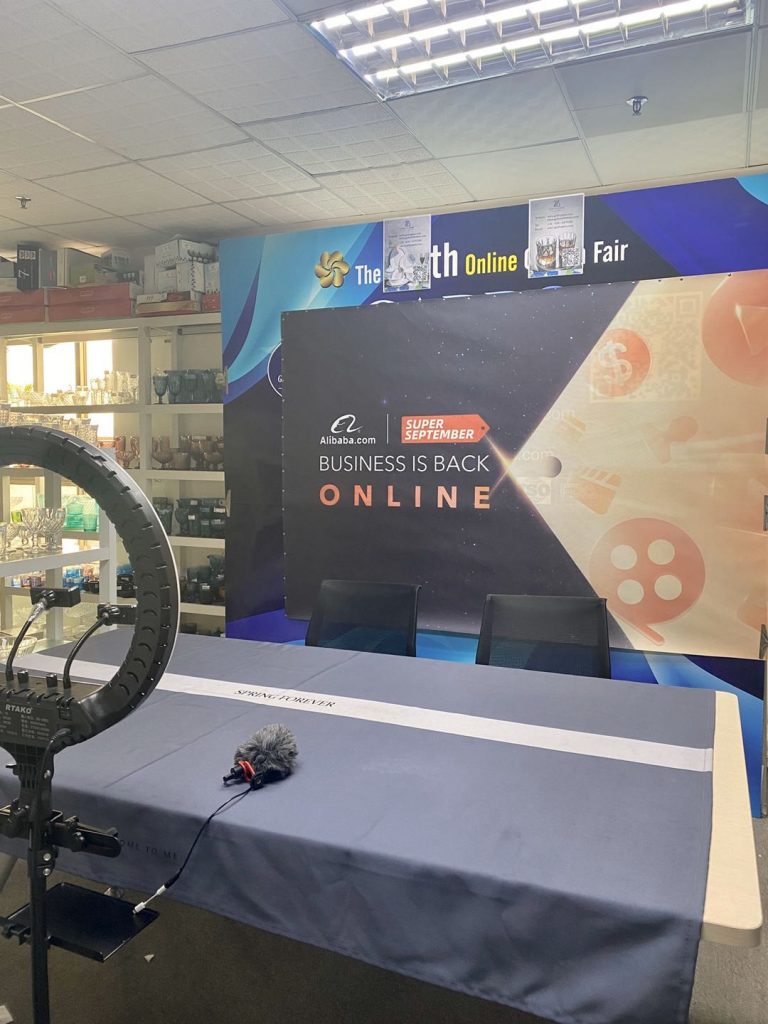 Hang Alibaba online poster
Hanging poster is the basic requirements of Alibaba, they mainly want to show their Super September project. So the poster is striking and attractive.
Prepare equipment for live stream
A bracket can hold over two smart phones, a series of LED light can reflect different kinds of lights to set off the live streamer's appearance. And with the indispensable microphone. All these equipments are for the live stream, is the preparation of Garbo for the Alibaba Super September Project.
Set the theme of each live stream
Garbo has various customers from all over the world. So Garbo sets different theme of each live stream after dividing different market areas and customer bases. Then design the different kinds of flyers, and send to specific buyers to tell them that Garbo will hold a live stream for their market.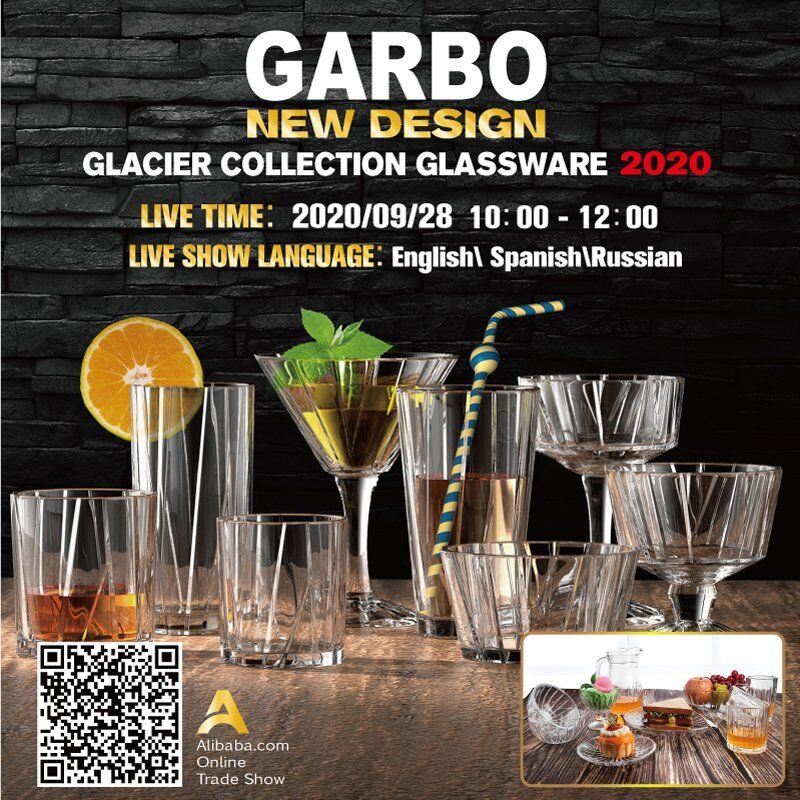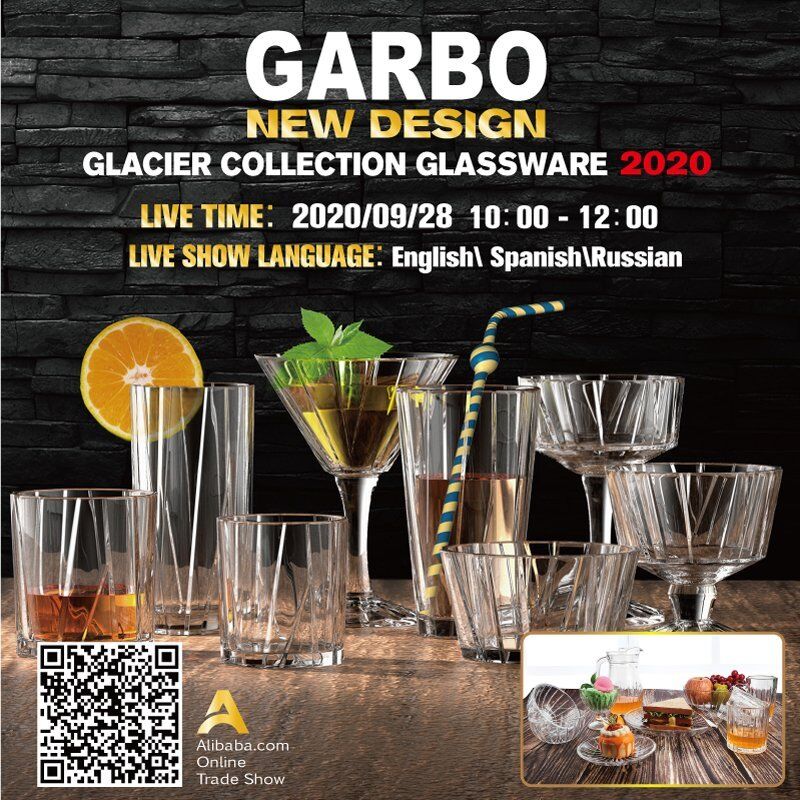 Multilingual live streamer
The Brightest of Garbo live stream is the multilingual live streamers. Live streamers in Garbo's live streams can speak Russian, German, Spanish, Portuguese, French, Arabic. Multilingual live stream can be well popular with different countries buyers. Easily know more about Garbo and it's products.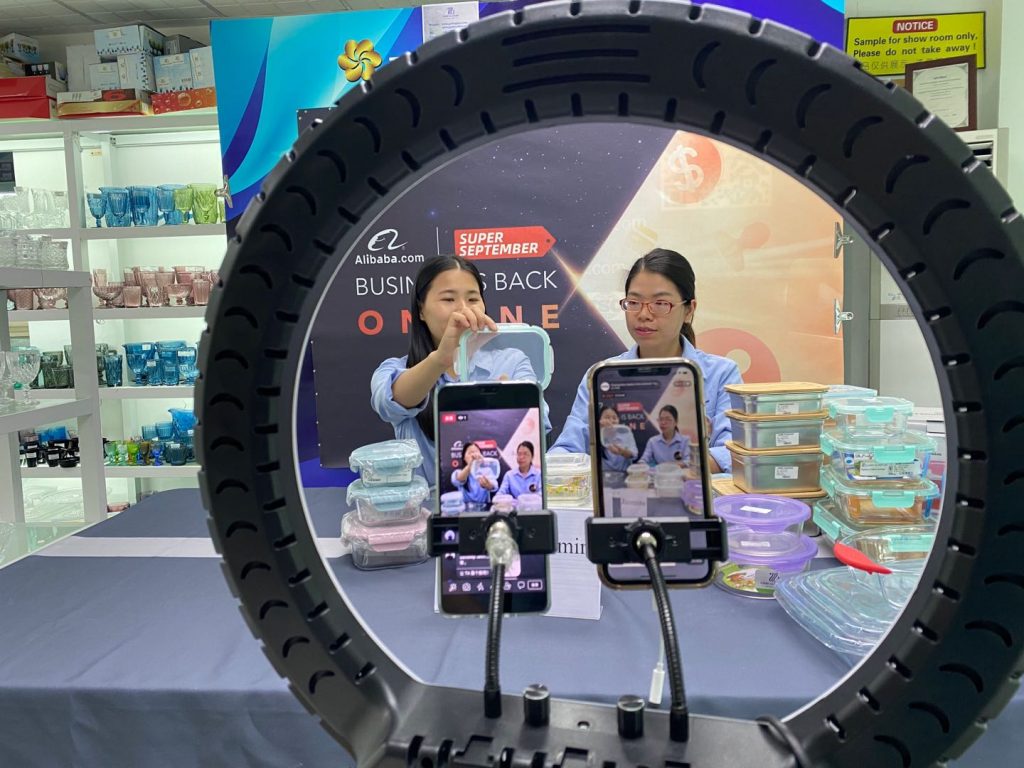 Through the above comprehensive preparations, Garbo will successfully hold a live stream, and grabe more buyers to see Garbo's brand. In Alibaba Super September Project, Garbo will win a big win.