The 128th Canton Fair has held from Oct 15th to Oct 24th. This time it's also online live show. All Exhibitors will on broadcast to show their products to buyers.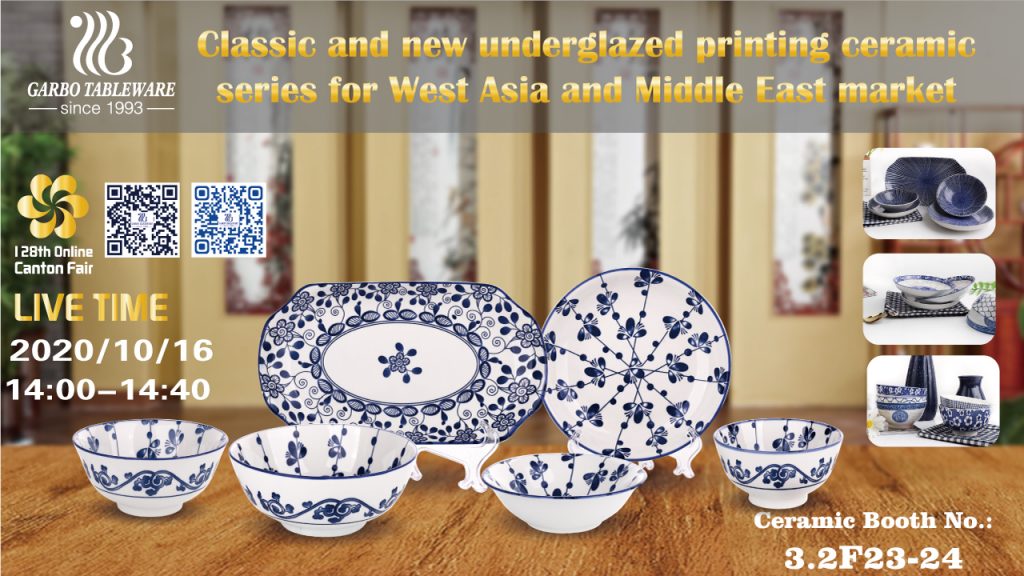 Garbo has three booths for glassware, ceramic, and kitchenware. We have the several live shows every day to show different products to our customers.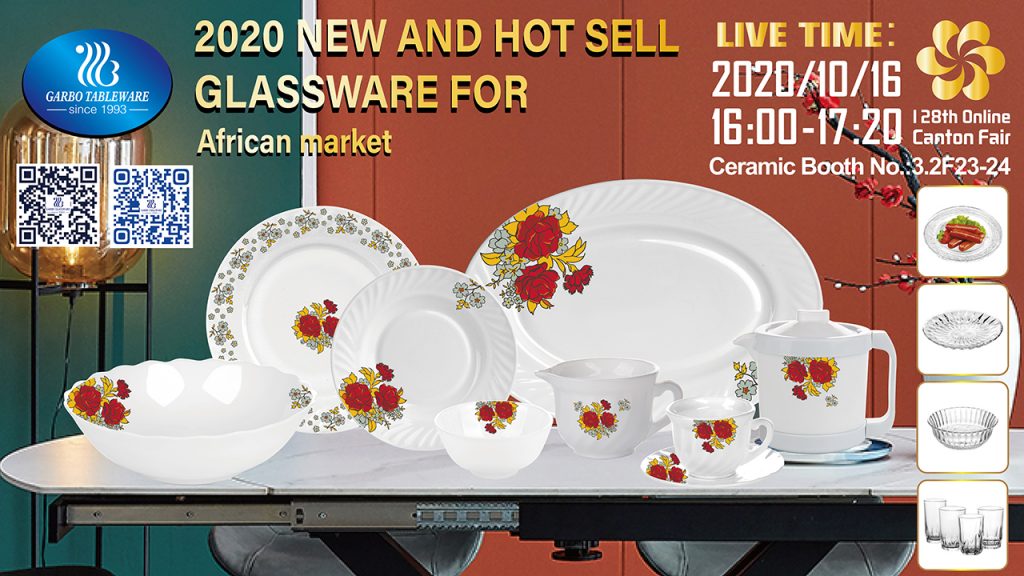 Glassware Booth: 8.0B23-24
Here is the new design engraved glass cups live show, this is our Garbo New Design, developed by our own designer team, and it's very hot-selling among the markets. There are many cups for your choice in the live show, just review it!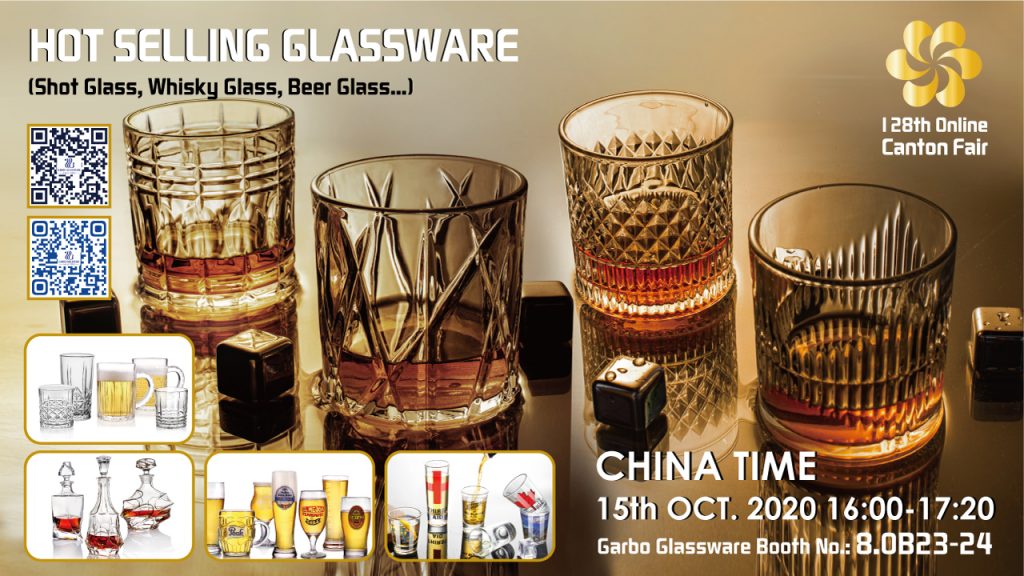 Ceramic Booth: 3.2F23-24
Next is our ceramic booth, there are various types for ceramic products: white ceramic plate, hand-painted ceramic plate, porcelain mug, glazed mug, ceramic bowl, lunch box set etc. This show had got a lot of visitors and many of our customers are interested in them.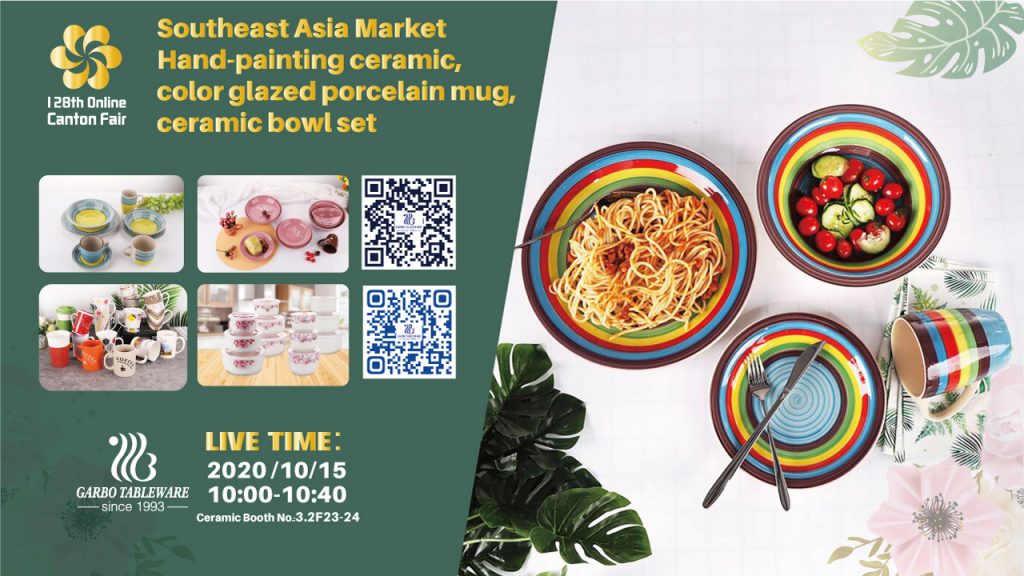 Kitchenware Booth for SS Cutlery Set: 2.1K41-42
And this is our tableware items–Stainless steel cutlery set! In every family, the cutlery set is seen everywhere. Garbo will support customers with different designs, colors, quality level, customized package etc. We have our own factory to produce the stainless steel cutlery set, and the price we offered is very competitive. Just leave your inquiry to us!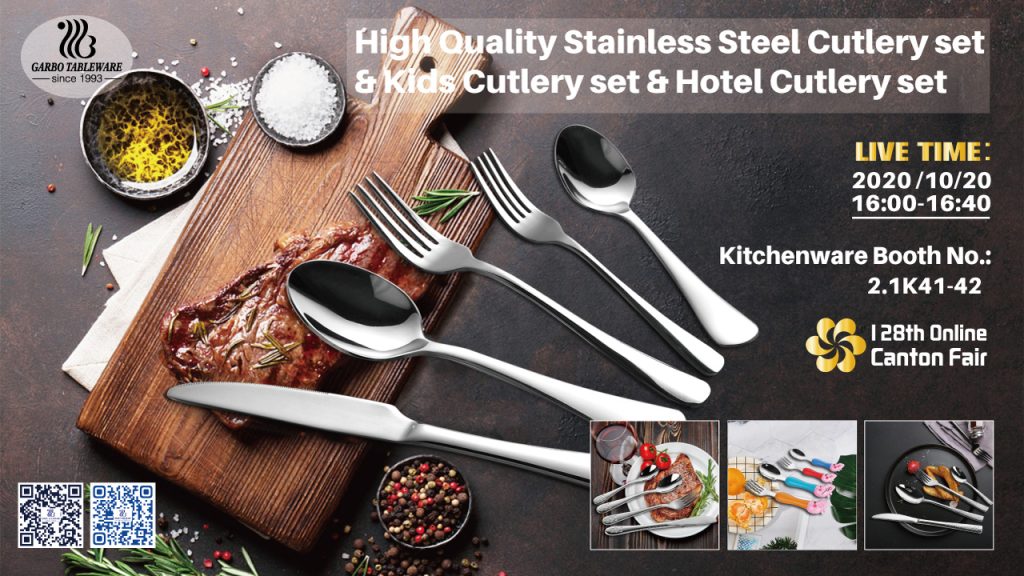 Kitchenware Booth: 2.1K41-42
Final there is the kitchenware items, this is the normal and classic items for kitchen using and storage, if interested, pls also contact us for more details.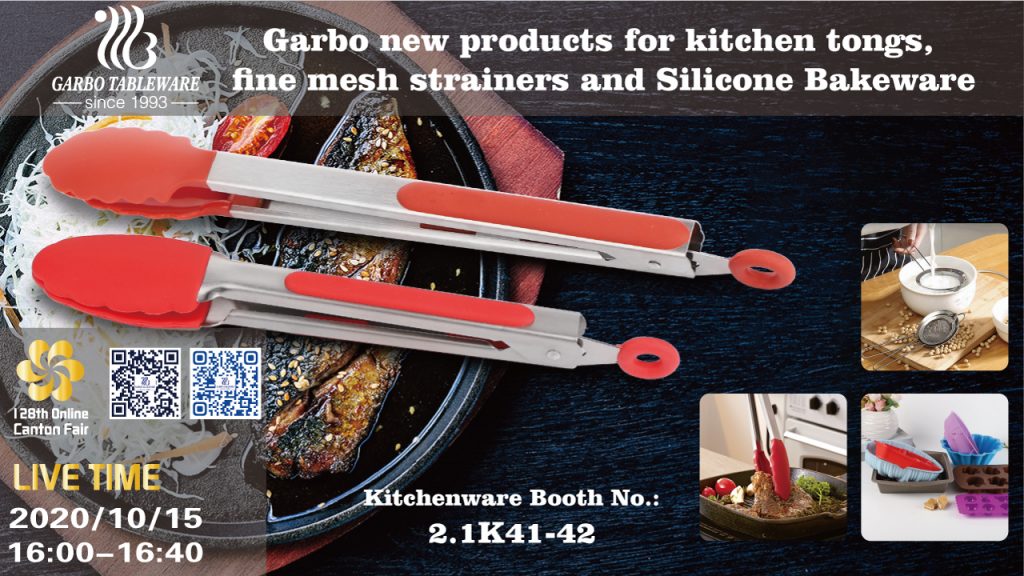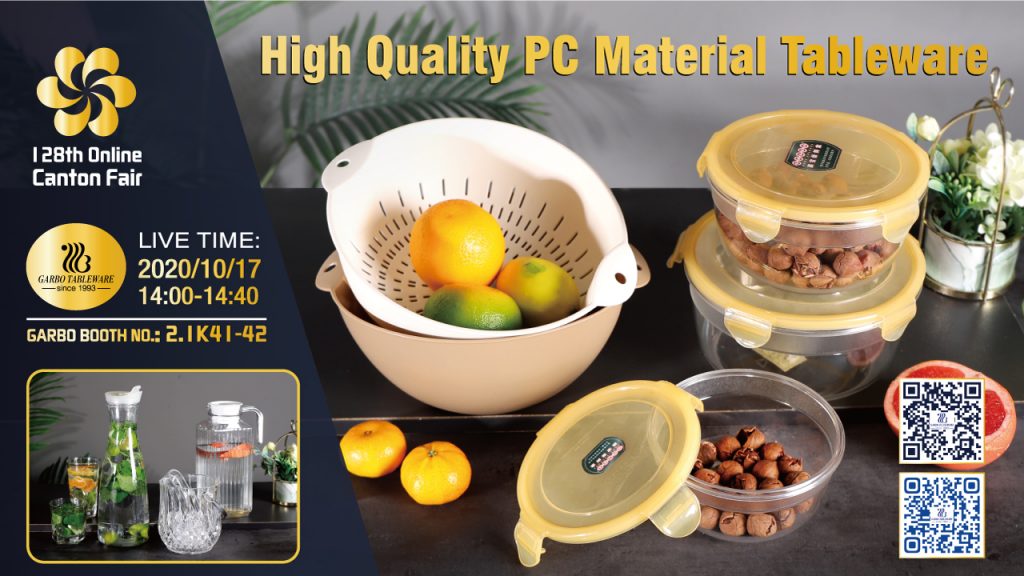 The Canton Fair live broadcast is in full swing. There are 5-6 live broadcasts every day introducing different products. You can also watch our live broadcast through our Facebook account: https://www.facebook.com/garbo.glass