Garbo tableware and Garbo glassware which is our two official website, and every year we will have 2 formal online show during March and September, the oneline show will last for one month.
But this year we start the online show every week per time, because we find that many of customers they like this way to check our product, for many reasons that they can not come to our office by theirselves, so that way we also show customers of our showroom, because we have 3 big showrooms including tableware, cutlery, ceramics, glassware , opalware.
And this years we have rebuilt our stainless steel showroom for online show, this whole showroom will be just stainless steel cutlery items, we have classify them as full stainless steel items, ABS plastic handle items , ceramic handle items , Titanium plating items. let check below picture: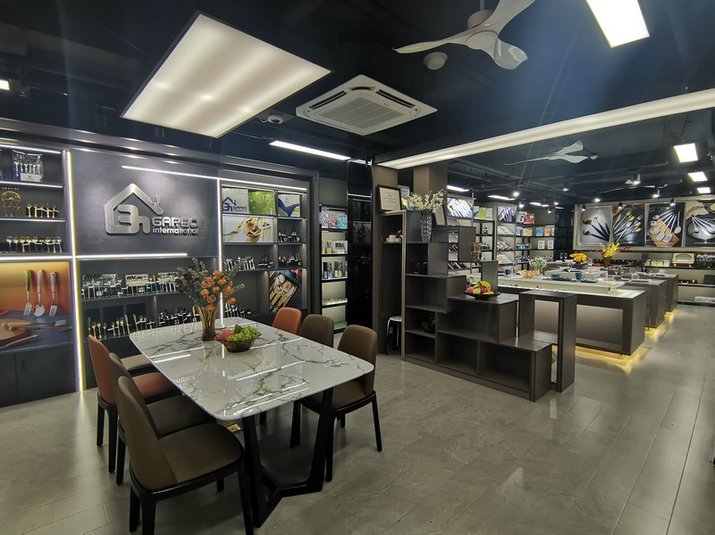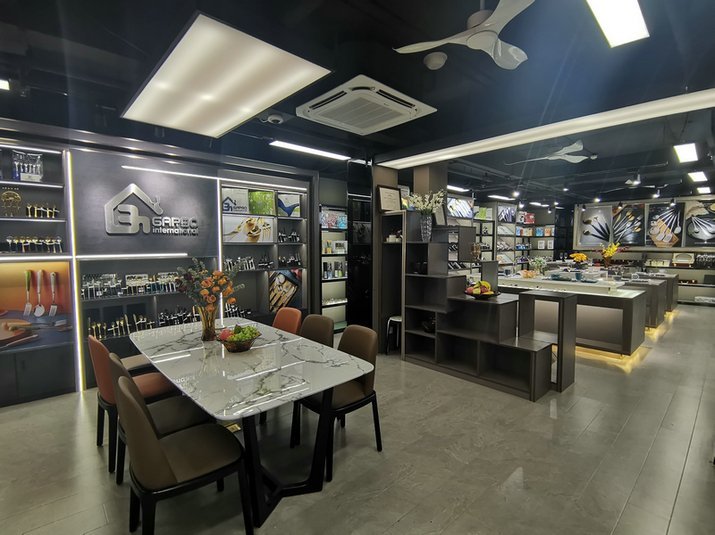 The overall decoration style is biased towards gray color, middle will have marble table if have customers come for visiting, we can sit here to talk, and the wall we have put many banners of some hot sale stainless steel items.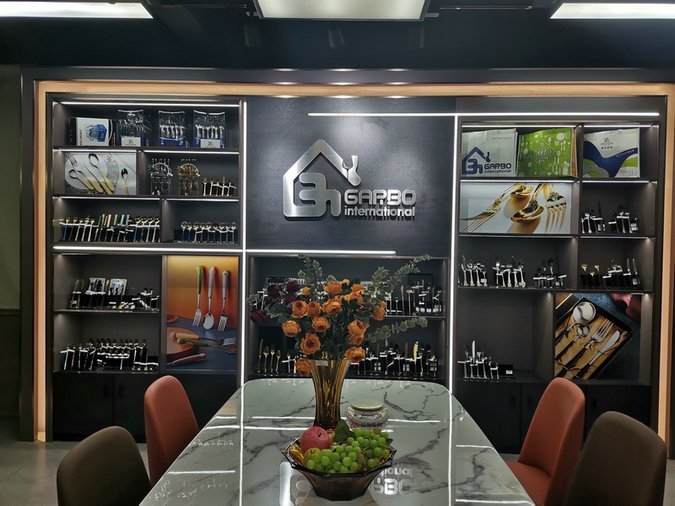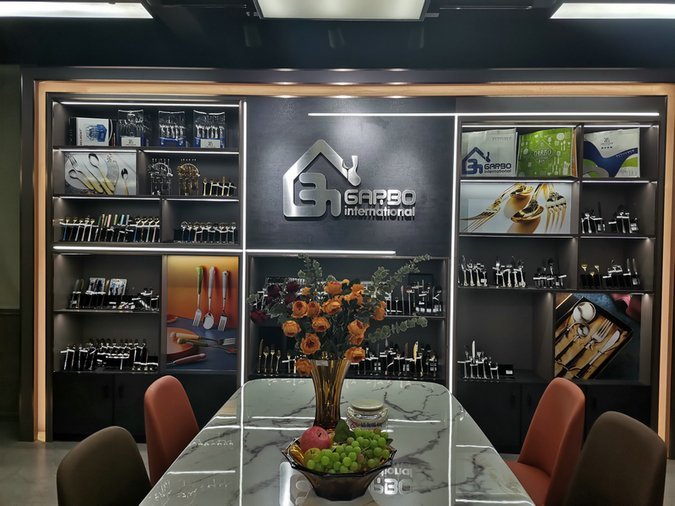 On the online show, not only we just show the items to customers on the table, we also walk around the whole showroon, Make the audiences feel immersive that they just visit our shorwoom. and we have got many customers feedback and leave the massages below the online show, and we can reply customers immediately.
So let check some screenshot by our online show: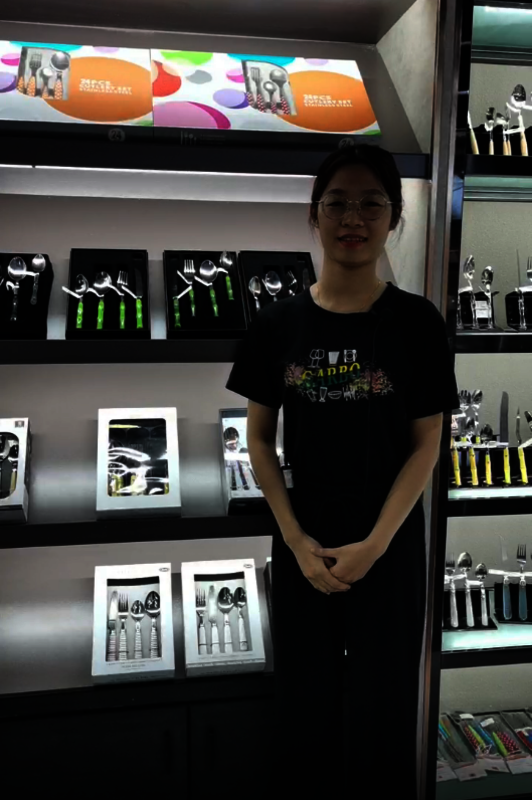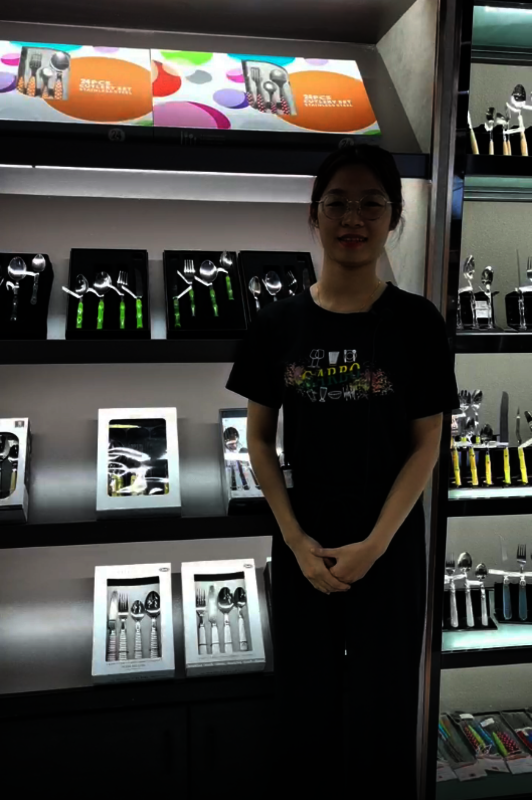 our sales always will be professional to wear the Garbo costume, accroding to the hot sell item and other hot sale topic, our sales will choose the right items to introduce, so every single online show we will have different topic, for example: hot sale stainless steel items for South American country, 304 stainless steel material cutlery in stock, ceramic handle stainless steel items, ABS PS plastic handle stainless steel cutlery and so on, welcome all customers follow our website to check which topic you are interested to watch.
Not only the stainless steel cutlery, we have other showroom for opal glassware and glassware items. here i also put some screenshot to check our online show: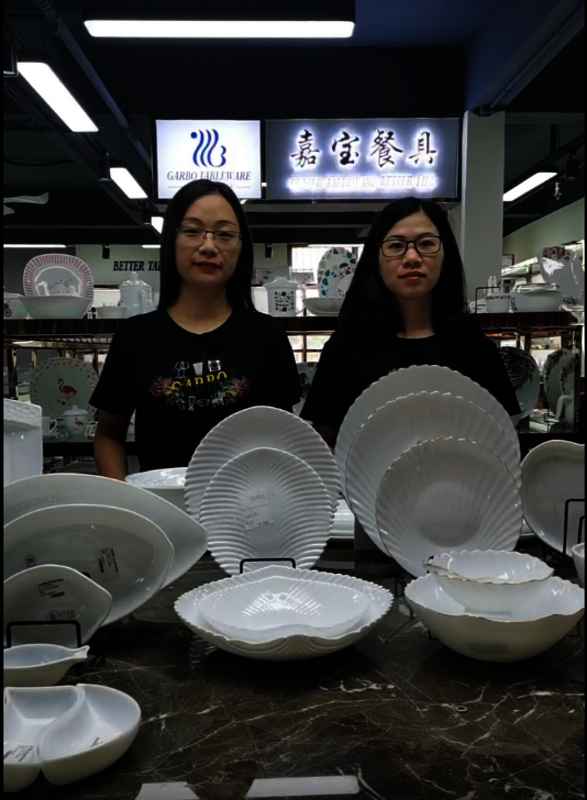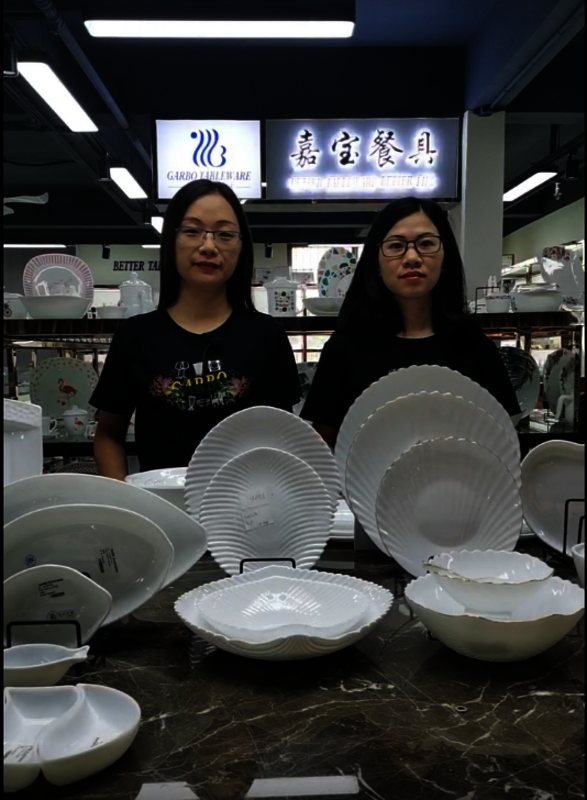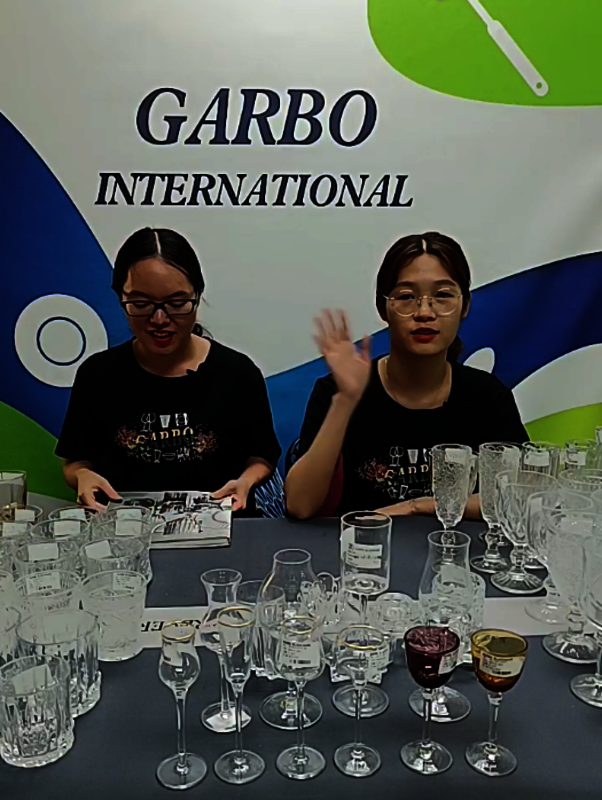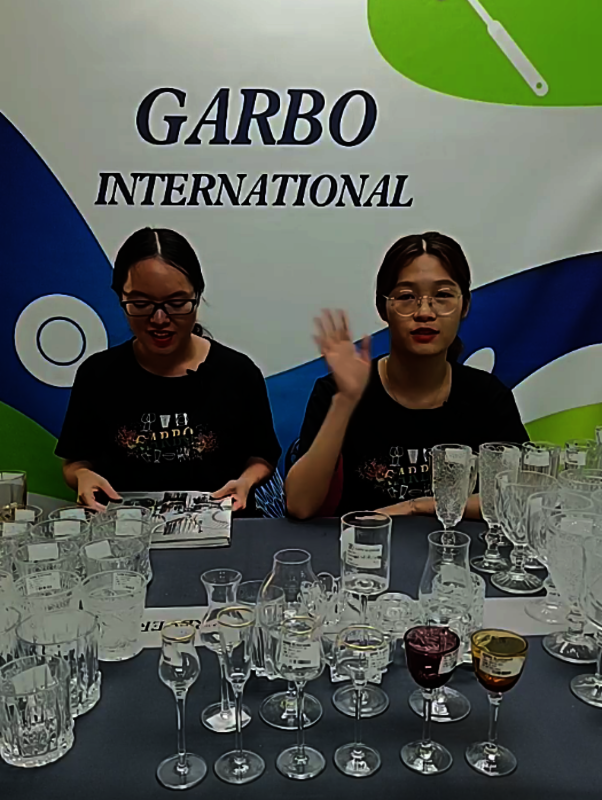 The September online show have been finish this week, but don't worry, next week we still have some online showroom by facebook, please follow us, it must have one type you will like it . hope all customers have a good day, thanks for watching this artical .